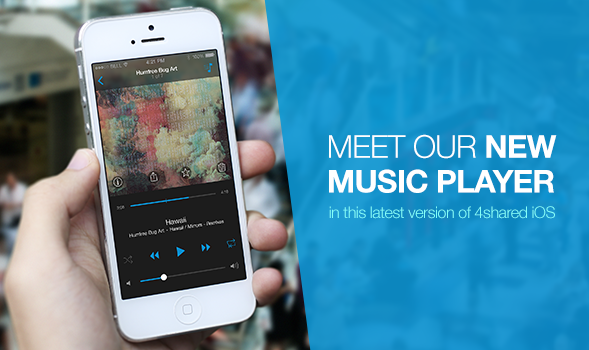 4shared users rejoice! It's the most exciting 4shared iOS update — get ready to meet it! We've carefully monitored the comments left in iTunes and examined the statistics of using various app functions. Now this update lets you conveniently listen to your music.
So, what's new there?
&#10022Music tab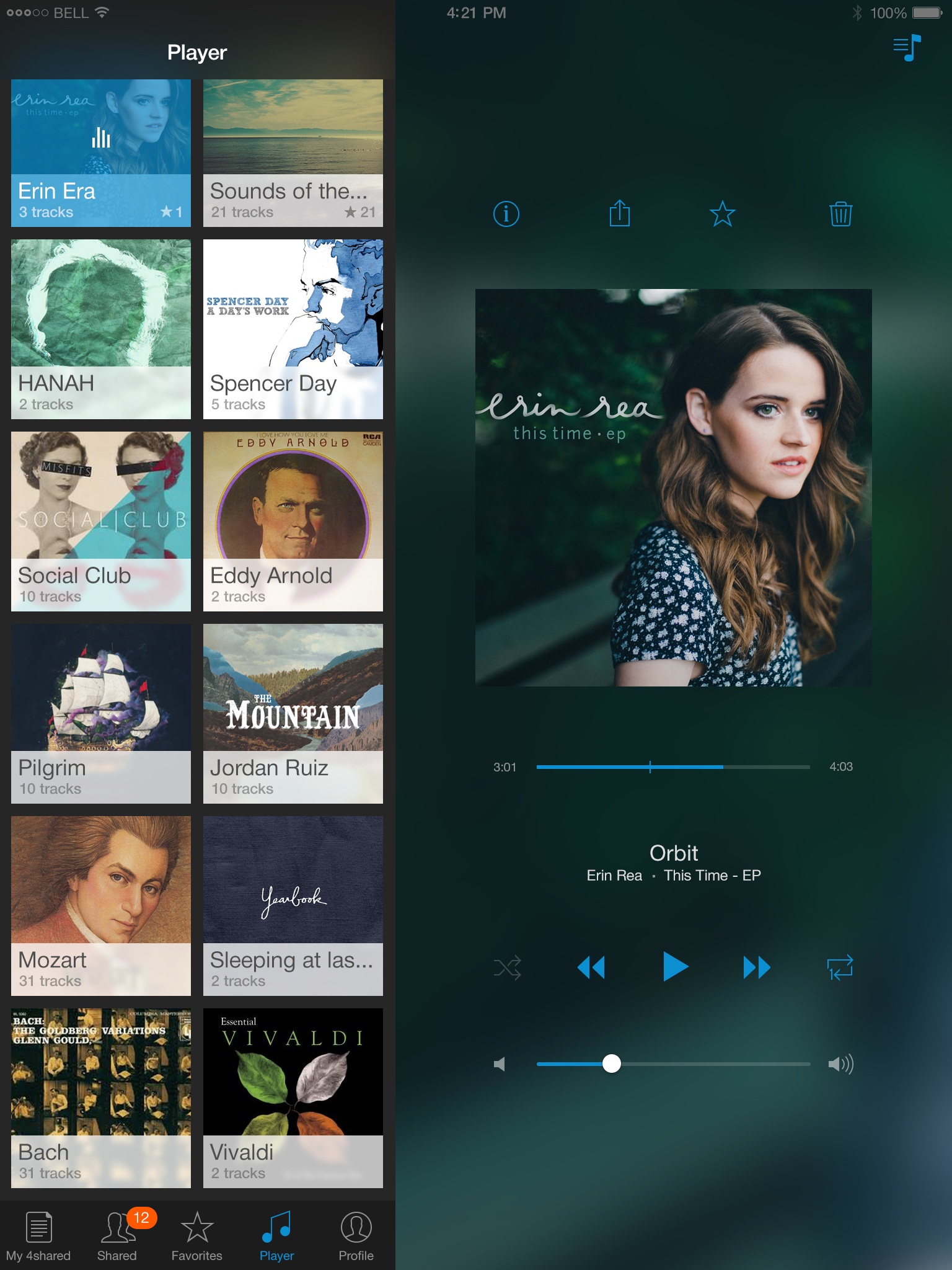 Discover our new state-of-the-art Music tab, displaying the whole user's collection of music with an album cover and a new interesting design. You'll definitely fall in love with our Music Player once you only give it a try.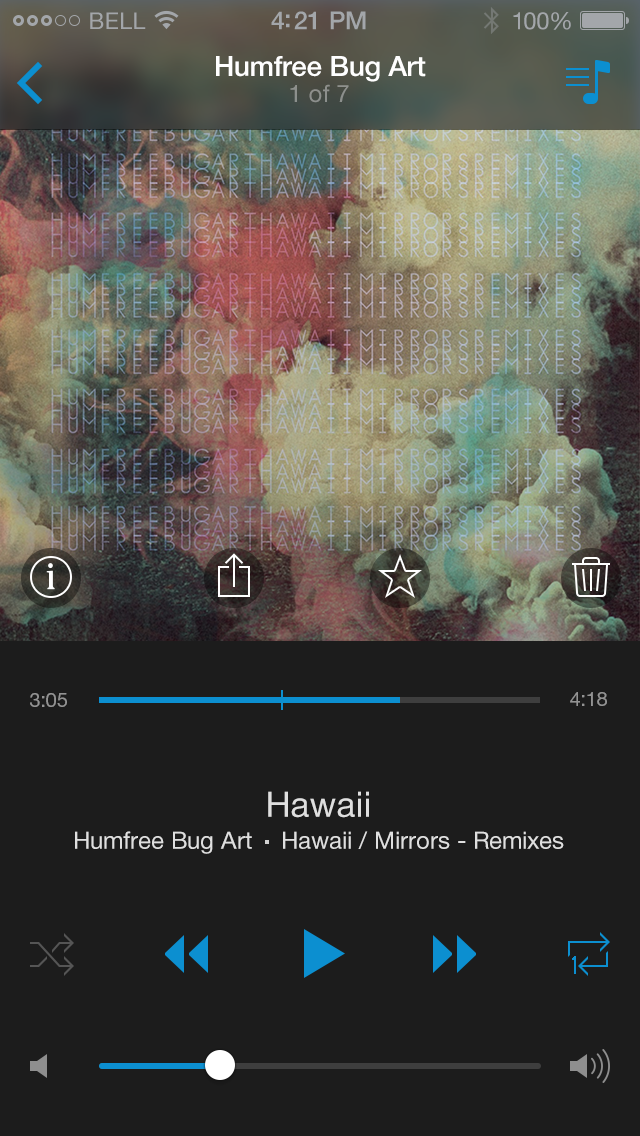 By the way, the tracks you have listened to will be accessible offline for some time. To make the track always available offline, you need to add it to Favorites. Therefore, Favorites playlist will contain all tracks added to Favorites, even if they are from different albums. Besides, starting from this update music in the player will play in the background. In other words, if you are enjoying a melody and decide to look through the photos in your account, the music will be still playing once you even quit the Player. In previous releases, the music used to stop when you leave the Player. Finally, you will highly appreciate the possibility to open Playlist to edit the sequence of tracks. Begin you never-ending experience of music discovery, it is perfect for your life on the move. Music enthusiasts, you simply cannot afford yourself to pass by!
&#10022Notifications

Now you can keep track of all changes in your Profile tab as we have added notifications.
&#10022Sharing tab
You will have access to all folders shared with you.
&#10022Сlear cache
If you're deeply concerned about the space in your app, you can easily clear application cache from the Profile tab.
Stay up-to-date on the latest 4shared happenings!
P.S. We've worked really hard to make an awesome app for you. Hope you will appreciate it. We're uncomfortable interrupting your new features discovery, but if you feel generous with your time, please, share your ideas in comments on our blog or rate us on iTunes. It's really appreciated. https://itunes.apple.com/us/app/4shared-mobile/id444426162?mt=8
&nbsp
Like this post? Share it!