Almost everybody in the world dreams to be famous, rich, have a nice ride, penthouse, play slots, blackjack and… well, you know. What is one of the most pleasant way to achieve all these things? That's right! You should become a rock/pop star! The problem is that too many people think that way and only very few reach their goal. They were lucky enough, you say. But you know what? You're a lucky too! Why? Because you're just few steps away from becoming a star yourself! Find out how 4shared.com can help you with that…

4shared.com is a perfect service that can provide you with all necessary tools to
promote your music:
1. free space to store your music (up to 15 GB!);
2. your personal page with all your music info;
3. free listeners and downloads;
4. rating, user comments and statistics of your music;
5. further sharing via social media sites, blogs and forums without any additional trouble.
How it works? See for yourself!
1. get a free account at 4shared.com;
2. login to your account and upload your music via online interface using standard mode…



…or multi mode…



…or with the help of our Desktop application: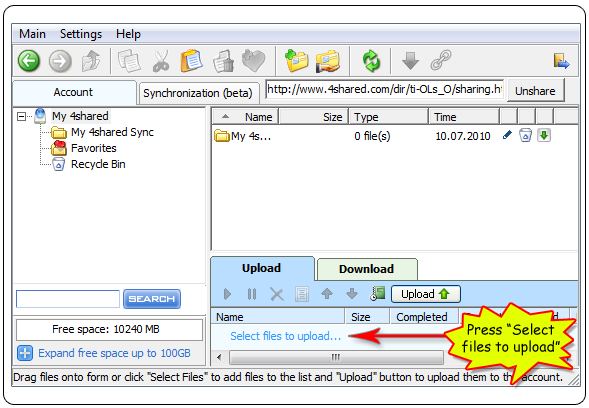 …where you can press "Select files to upload", choose needed file and watch the uploading progress:



…and share them with others by pressing the right mouse button on the desired folder (mind that you can share only folders with files inside; no sharing for homeless single files, sorry) and choosing "Sharing&Security …" option: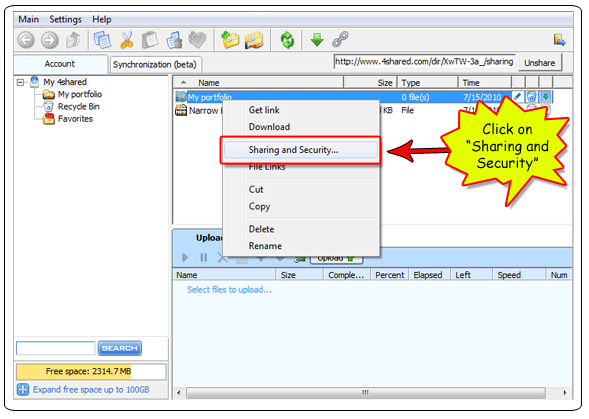 …and checking "Share this folder" option:



3. get an individual page with all your stats…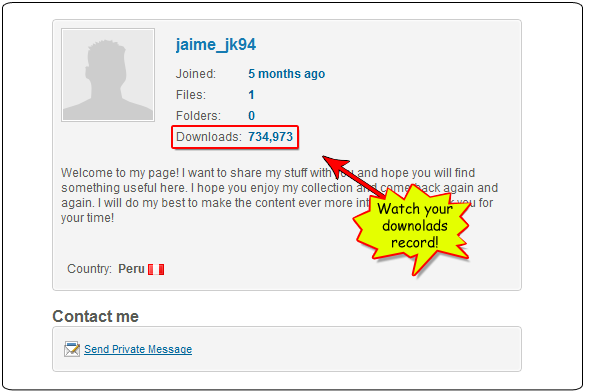 4. receive free information about the rating, number of views of your pic and other users' comments on file page instantly… and don't forget to share your art with boards, forums, blogs and other social media sites!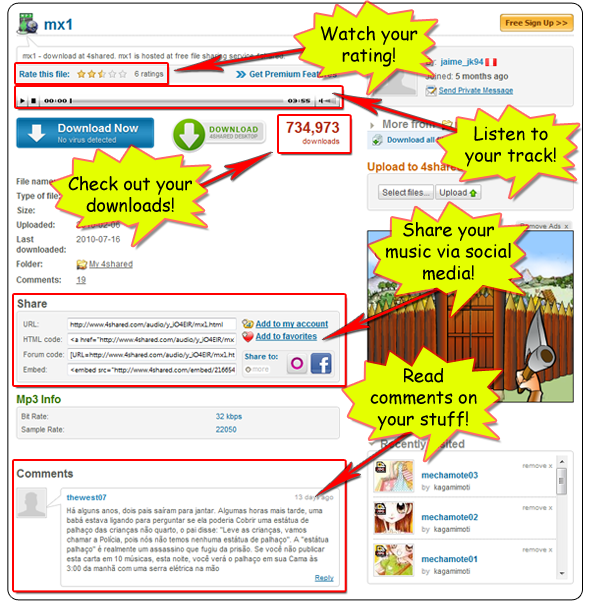 5. listen to your tracks using your online 4shared.com account. Press "play" button…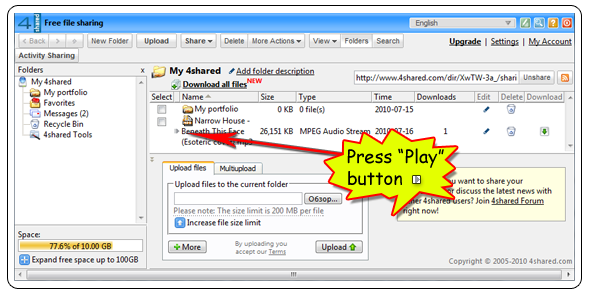 …and marvel at magnificent 4shared sound visualizations while listening!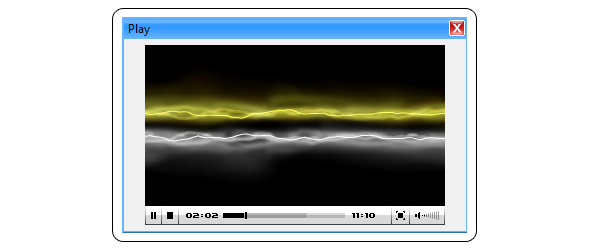 No need to waste your money and time on creating web-site, design, buying domain and hosting and other nasty things you haven't even heard about to promote your music – you already have all that and even more on 4shared.com absolutely free! Concentrate on your favorite work and forget about everything else.
Register right now and get all the cool features of 4shared.com for musicians immediately!
&nbsp
Like this post? Share it!