Upgrading your 4shared account to Premium you get a variety of extremely useful benefits and unlimited opportunities to store, manage and share your data.
4shared Premium account immensely extends options to work with your data and process it.
Core advantages of 4shared Premium Account are:
1. 100 GB premium traffic
2. 100 GB free space
3. 5GB sized files you may transfer
With free 4shared account your files are stored for a month if you don't log in to your account in this period of time.
But with Premium Account you may prolong the time of storing your files without the need to log in.
With 3 month Premium account you can store your data for 3 month  with no need to log in.
6 month Premium will store your files 6 months without need to log in.
And 1 year Premium account subscription allows to store data for one year with no need to log in.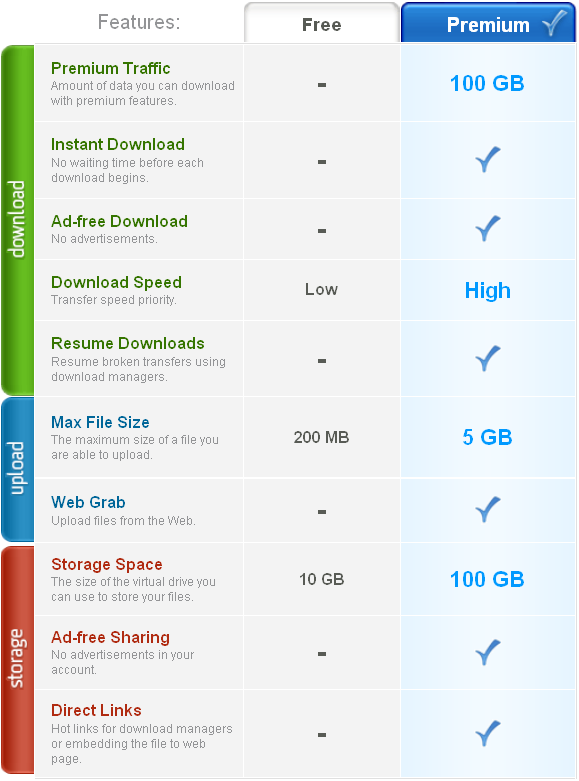 &nbsp
Like this post? Share it!