We are happy to announce that from now on 4shared is available in Persian language too. This work was performed by Hossein Vafadar from the fine city of Mashhad, Iran. Thank you, Hossein!
Currently 4shared supports 15 different languages. Anyway, with growing popularity of 4shared around the world there will be more and more users who will need a support of their own language. So, taking Hossein Vafadar contribution as an example, we encourage other users to translate 4shared main interface into their native language.
We have developed a special remote interface for translation tasks performance. Anybody is welcome to participate in this important process. Note that we appreciate every contribution and we are ready to give premium accounts to the authors of the best language versions. Read more for details.

Things you need to get started:
1. visit 4shared Translate page to register your translator account;
2. enter your e-mail and password (don't forget to confirm it), choose the translation language: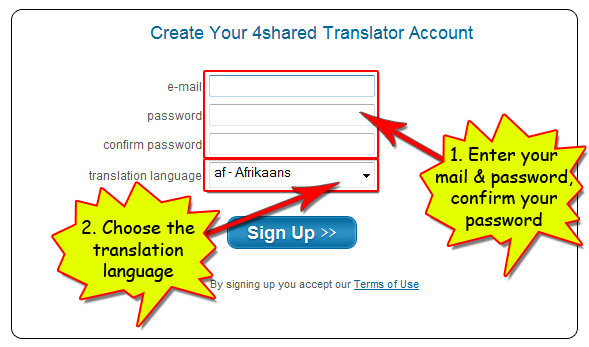 3. after logging read the instructions and press "Go to translator page" link: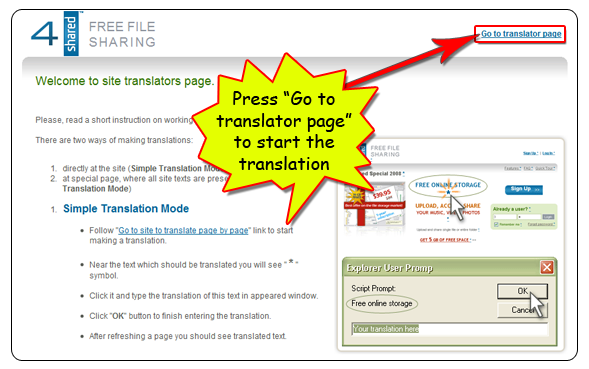 4. start the translate: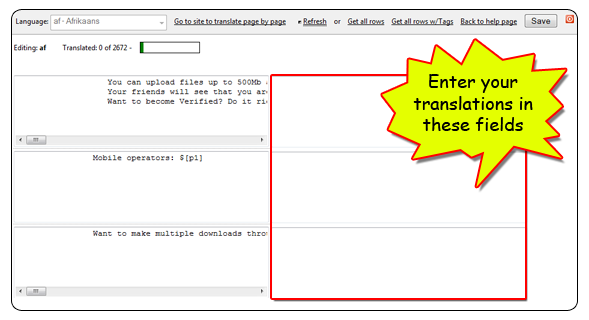 5. save all your translation in a *txt file before saving your progress online:



6. get premium after your translation will be reviewed by 4shared stuff*!
* in case there will be more than one good translation from different users premium account will be given to the author of the best version.
We appreciate your desire to help us and make our service better and even more popular!
&nbsp
Like this post? Share it!