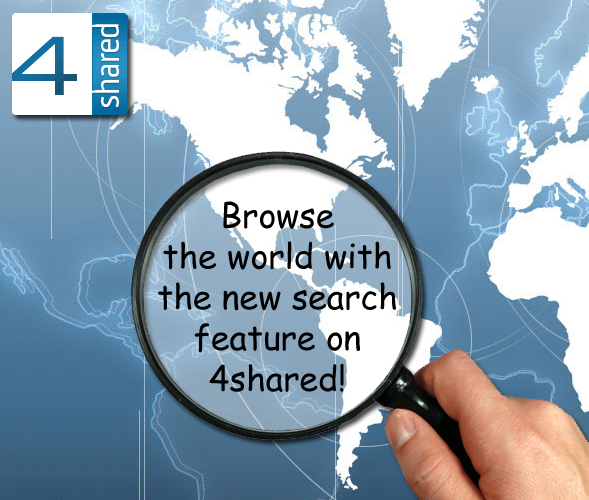 Have you ever had a need to search for files on 4shared, posted by users from the particular country? When you search for something the first thing you see on the results page are the most popular files on 4shared but are they always appear to be exactly what you was looking for? Guess not. In order to improve your search results 4shared have implemented the new search parameter which will actually allow users to search files by countries. Check out the rest of the post to find out the details.

What is it all about?
When you choose a particular country which is directly connected to the location of the user who had uploaded the file, it's more likely to get more accurate results while searching. Imagine you're looking for a funny video from USA. You know, there's much of fun is going on ;). That will take quite a long time to browse ~130.000 to find a some funny videos from the United States, you know.
And all you have to do is:
1. Go to 4shared main page and type your search request: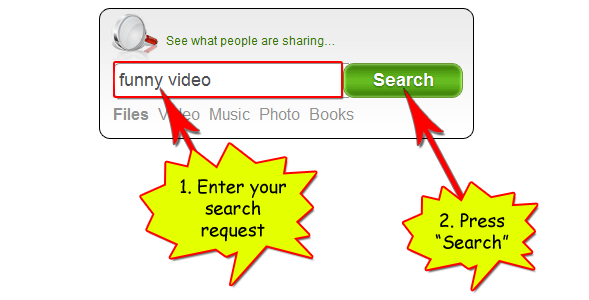 2. Press "Search options":



3. Choose the country you need (in our case – United States):



4. And get yourself a neat result from a fellow Americans in a second!


A notice to the uploaders
This new feature also means that the next time you're going to upload some files to your 4shared account to share them with the rest of the world – take notice at your profile and the country you have listed there. A wise choice can boost your files ratings if you'll choose the right audience for it!
Don't waste your time and start using search by country right now!
&nbsp
Like this post? Share it!