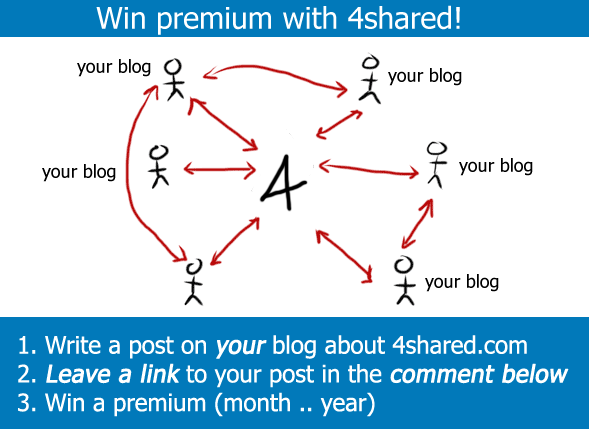 Folks, I bet most of you have your own blogs where you put interesting stuff, just like we do. So, why not write about your favorite filesharing service, huh? Share your 4shared experience with your readers and get premium account! Read the rest of the post for details.

How to win a premium (read carefully):
1. before posting make sure that your blog has Google Page Rank 3 or higher;
2. write an interesting article at your own site about 4shared.com or your 4shared user experience;
3. include an active link to 4shared.com in your post;
4. leave a link to your post in the comments below.
IMPORTANT: Note, that only the best posts will win the premiums. The type of premium account (month .. year) will depend on the quality of the post.
&nbsp
Like this post? Share it!