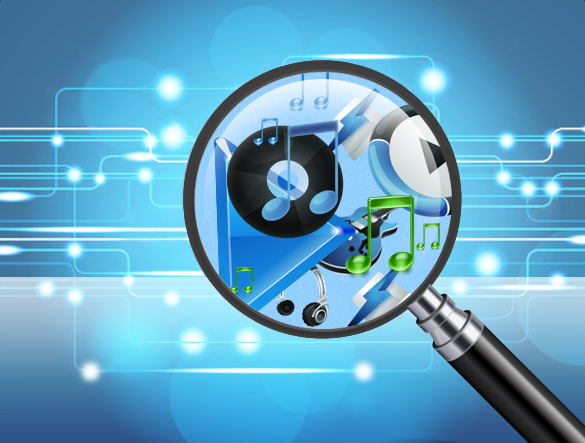 4shared
unveils the new recognition system of copyrighted audio content. It is created especially for copyright holders to protect them from being infringed.
How it works
The system of copyrighted audio content recognition is the revolutionary method to fight against copyright violations on 4shared. Copyright holders give 4shared the reference files they want us to look for on 4shared. These files are the copies of their musical recordings. The system creates special digital "fingerprints" of each audio recording uploaded to 4shared, basing itself not on the name of the file, but on the special "digital code" of the audio file. The fingerprints are compared with the fingerprints of samples to find copyrighted music and prevent its public sharing.
A copyright holder can upload the original audio content to special account to create the sample "fingerprint". The access to such account is strictly closed, so that only the owner can reach it. Accordingly, the original files cannot be downloaded anyhow. 4shared welcomes the copyright holders, who wish to protect their piece of music, to contact us at: 


4shared will create the special account for copyright holders and protect your music recordings from the copyright infringement.
&nbsp
Like this post? Share it!