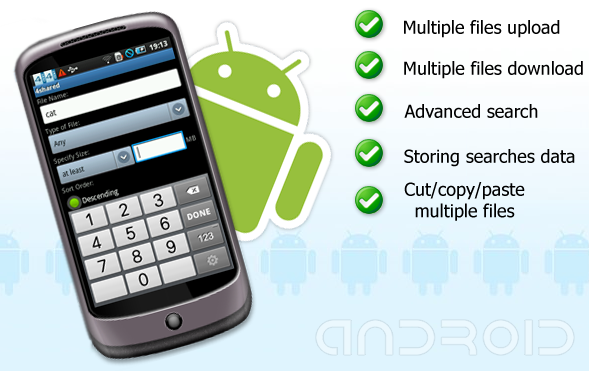 At the end of 2010 4shared has successfully launched the new 4shared Mobile application for Android based mobile phones. The 2011 year has come – a good time for improvements! Today we are happy to announce new features of 4shared Mobile for Android. Read more for details.

1. Multiple files upload
4shared Desktop functionality finally finds its way to mobile phones. Less clicks (or should I say "touches"?) – more time to enjoy your files!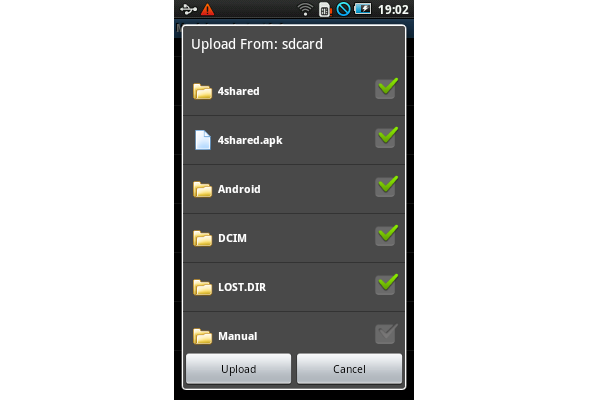 2. Multiple files download
Fill your mobile with tons of pics, videos, music files etc. as quickly as possible with new multiple files download feature!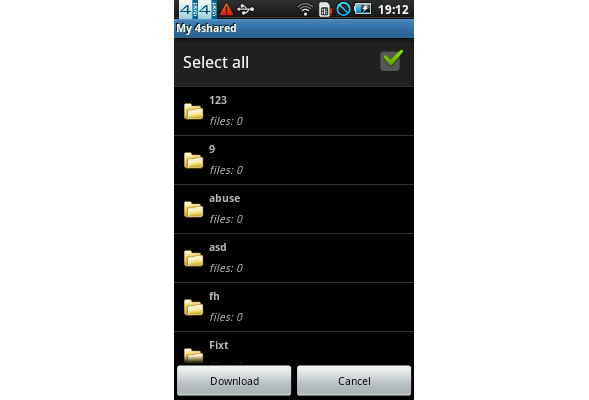 3. Advanced search
Advanced search has always been one of the most convenient things about 4shared online web application. So, happy times for Android users, as this platform becomes the first one to feature the full functional advanced search! Type your search request and choose the type of file you want to find: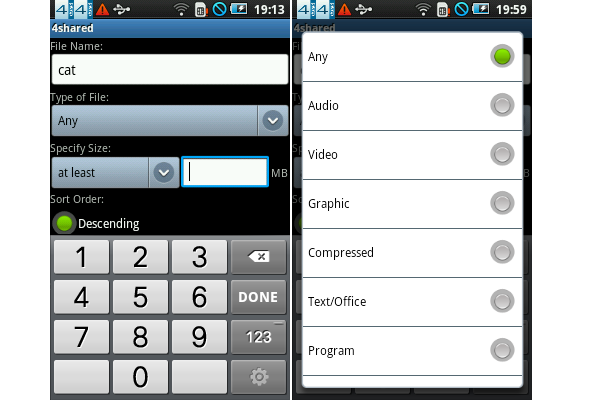 Choose desired size and sort properties of the results: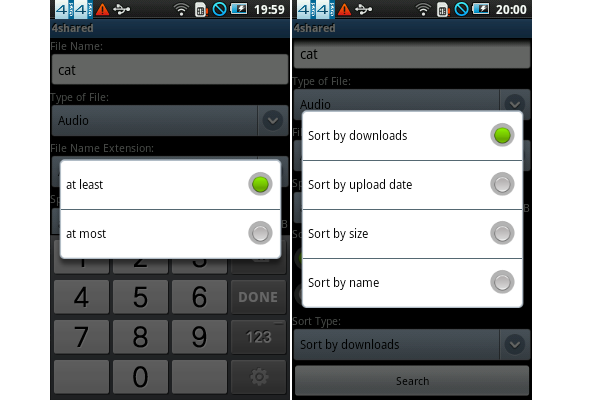 4. Storing searches data
Whenever you're searching for something – 4shared Mobile stores your requests!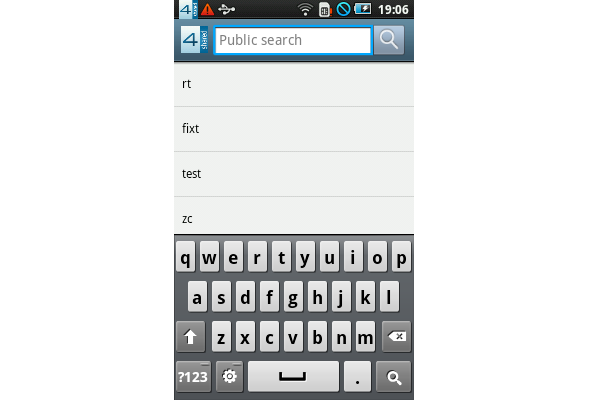 5. Cut/copy/paste multiple files
Managing your files becomes even more convenient as you can cut, copy and paste multiple files at the same time! Keep your 4shared account nice and clean!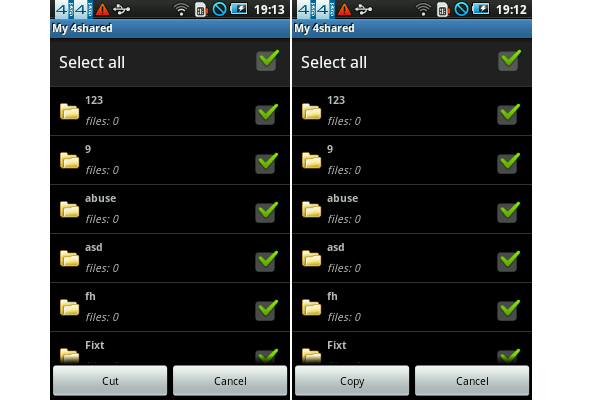 Other 4shared Mobile for Android features include:
1. sharing your favorite files with your friends;
2. managing your files by creating folders and separating your stuff the way you like it;
3. adding files to your list of favorites for a quick access;
4. uploading files and folders to your 4shared account from your phone;
5. and much more!
>>>Download new 4shared Mobile for Android!<<<
&nbsp
Like this post? Share it!