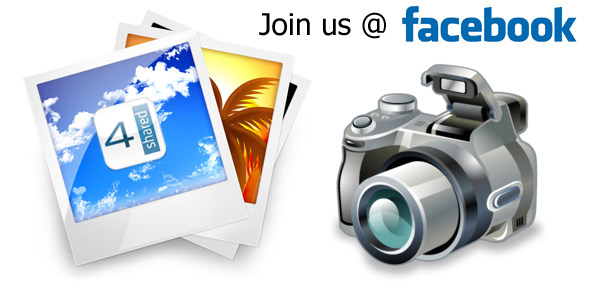 The very first 4shared photo contest at Facebook is over and the winners have already got their prizes – 4shared Premium membership for the whole year!!! Three 4shared fans from different parts of the world have now got the opportunity to enjoy incredible premium benefits, like 100 GB Premium traffic, instant download opportunities, no-ad download, highest download speed, resume-download options, web grab, 5 GB file-upload and, of course, 100 GB secure storage space to store any files, like photos, videos, music, documents, etc.
YOU can also become the very next winner of 4shared Facebook contests and win 4shared Premium membership! Read more to find out how.

It's really simple to take part in any 4shared contest in Facebook:
1. Sign up and get your 4shared account.
2. "Like" 4shared Official Facebook Fan Page and other fan pages.
3. Check 4shared Facebook Newsfeed to learn the terms of contests, participate and win 4shared Premium!
4. "Tell Your Friends" about your participation, encourage them to vote for you (with "Likes") and increase your chances to win!
There are virtually any kinds of exciting contests, held at 4shared Facebook pages, but we would be glad to know YOUR personal opinion, which ones you wish to take part in. Share you ideas with us, join 4shared Facebook friendly communities, win Premium membership and expand your digital horizons with 4shared!
1. 4shared Official
2. 4shared Mobile for Android
3. 4shared Mobile for Blackberry
4. 4shared Mobile for Symbian
5. 4shared Desktop
6. 4shared Music
7. 4shared API Program
&nbsp
Like this post? Share it!