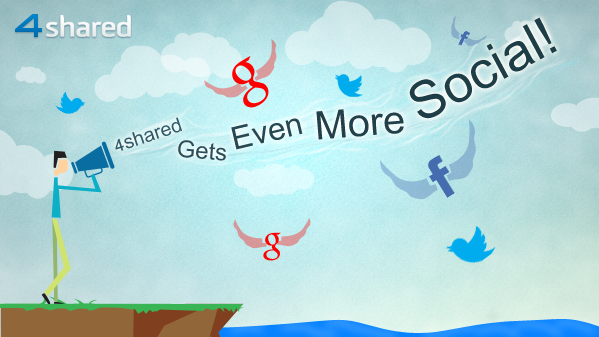 Amazing news for 4shared fans! We are ready to present you with new social features, now available to every user of our service!
Read on for more details.
The new season brings innovation and useful updates at 4shared! This time we added multiple convenient social features, available for all users. To start with, its now easier and faster to log into your web-account – simply login with any one of you social media accounts like, Facebook, Google or Twitter. You no longer need to enter your e-mail and password every time.
Connecting your accounts with 4shared is also effortless and requires just a few steps:
1)      Log in your 4shared account.
2)      Click on "My Account".
3)     Opt for connecting your 4shared web-account with one SM profile or more.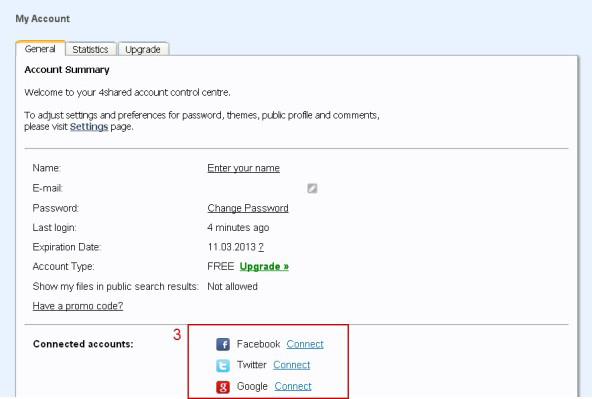 We also extended the list of provided options to share your files stored at 4shared, with the global Facebook community. It's now possible to share the links to your data directly with your friends, colleagues or acquaintances in private FB messages or post file links directly on your Timeline. Check out how convenient it is:
1)      Click on the file you wish to share.
2)      Press "Share with friends" button.
3)      Choose "Links" in the opened pop-up window.
4)      Opt for sending the link to the file either in a PM to your friends on Facebook or posting it instantly on your Timeline.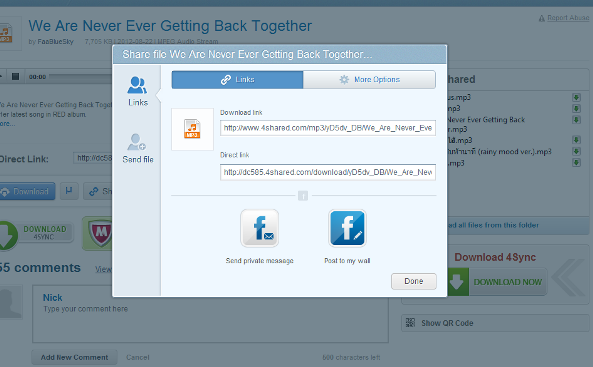 Are you excited to try 4shared's new social features? Do it now and tell us what you think.
4shared: Communicate, Connect and Share!
&nbsp
Like this post? Share it!