An app which you have been waiting for so long finally appeared. Manage your data right from your iPhone/iPad with 4shared Sync! Read more for details.

Feel the comfort:
1. 15 GB more in your responsibility.
So, thousands of photos and lots of videos could be saved, uploaded or shared with your family and friends through 4shared Sync on your iPhone/iPad and everything is for FREE! You'll never get bored with your 4shared Sync.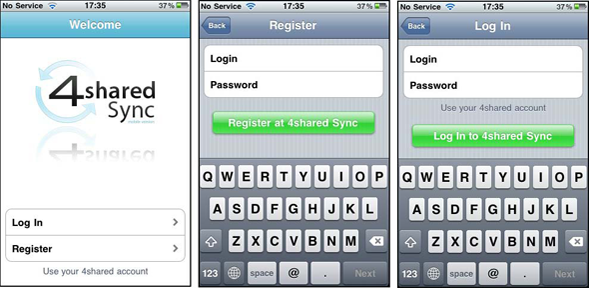 2. Be the master of your time and device
Create or rename folders by yourself. If you are on a vacation or have witnessed something you want to share with the whole world, just take photos or capture videos and upload them to your 4shared account in a few clicks.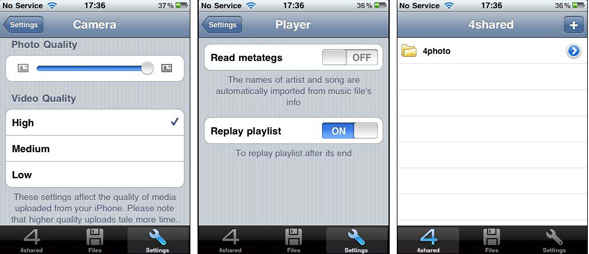 3. Share easily with your friends
Put link on your Facebook/Twitter account or mail to your friends. No time wasting! Be the first to show the world who's a winner.
4. Offline?!  That's not a problem!
All downloaded files are accessible for offline viewing. It means that even on a desolate island you'll never get bored if you download a movie or a book before landing there.
5. Spare money with 4shared Sync
Spare money with 4shared Sync free 15 GB. Buy premium 4shared account and get 100GB for your online data storage.
And now…
Five steps how to become famous with 4shared Sync for iPhone/iPad:
Spare money – get 15 GB for free with 4shared Sync. Install it on your iPhone.
Go on a vacation to New York.
Walk along the street and come across Lady Gaga buying fruits.
Take a few photos or capture a video and in a few clicks link that to your friends through Facebook/Twitter or just e-mail.
Get up the next morning the most famous and well-paid reporter.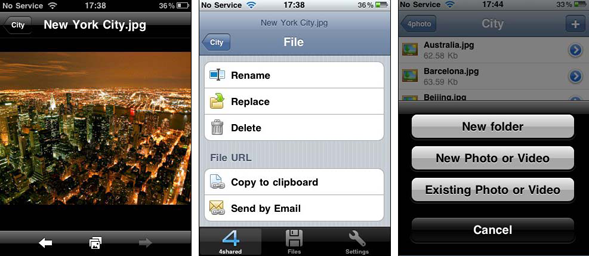 Now don't forget about 4shared 100 GB premium account. That can bring you much success. Maybe you'll meet Pelé?!
>>Download 4shared Sync at iTunes right now!<<<
&nbsp
Like this post? Share it!