4shared is the world's leading online storage and file sharing service that offers its users the most user-friendly and secure storage capacity. Millions of people visit it to store their photos, music, video and documents every day!
4shared is an effective and modern advertising tool: according to DoubleClick 4shared.com holds the 57 position in this list of 100 most visited sites on the web! Therefor 4shared offers you a high quality advertising opportunity! Continue reading to find out more.

4shared was founded in 2005 and nowadays enters top 70 world leading sites according to world trusted ranking Alexa.com and had a + 115% growth in 2009. 4shared has 5.324+ registered users, 32 625 251 downloads per day and 2500 impressions per second!
4shared activity statistics:
1. millions of active multimedia users sharing terabytes of their video, photo, music and documents every day
2. easy-to-understand windows-like interface attracts not geeks only, but even those people who are not advanced IT-users
3. the highest quality and security standards make users confident that their files will be protected and available 24 hours a day and 7 days a week
USA statistics by QuanCast: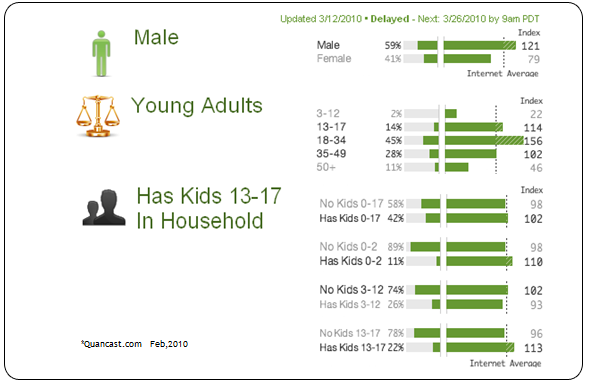 4shared is a viral content sharing platform
Billions of 4shared stored files are linked to, blogged about, embedded or tweeted out each day. See what 4shared files people are sharing on Twitter right now:


Advertising places on 4shared
4shared supports most common banner sizes, such as 160×600, 300×250 and 728×90 (no adult materials, intensive graphics and malware, please). Anyway there are 5 main banner types 4shared will be happy to show on its pages:
1. Rectangle (300 x 250 px). Rectangle also appears above the fold and typically delivers great click-through rates. Aspect ratio of this ad unit is suitable for rich media, including video ads. Average impressions (per day): 11,000,000.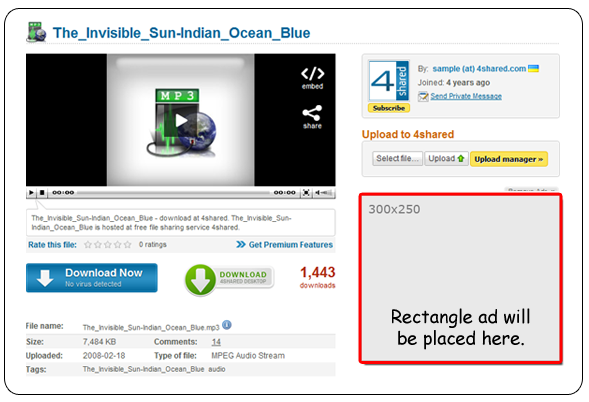 2. Leaderboard (728 x 90 px). Leaderboard is located on the very top of the page thus it is the most clickable banner. Average impressions (per day): 12,000,000.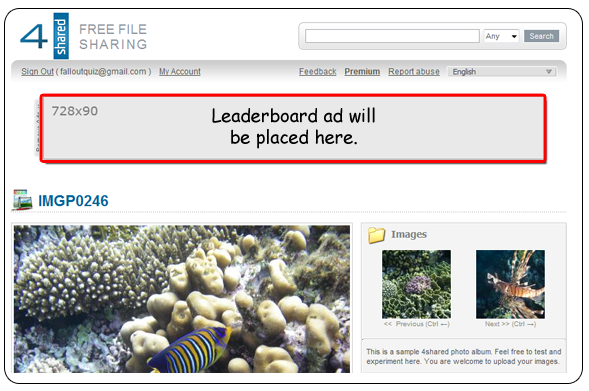 3. Skyscraper (120-160 x 600 px). Average impressions (per day): 6,000,000.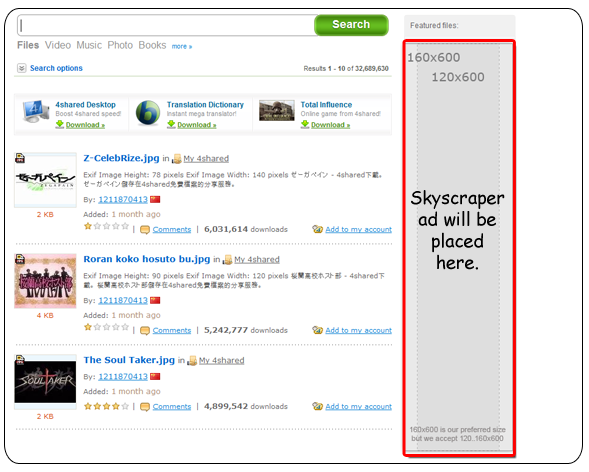 4. Banner (234-468 x 60 px). Average impressions (per day): 11,000,000.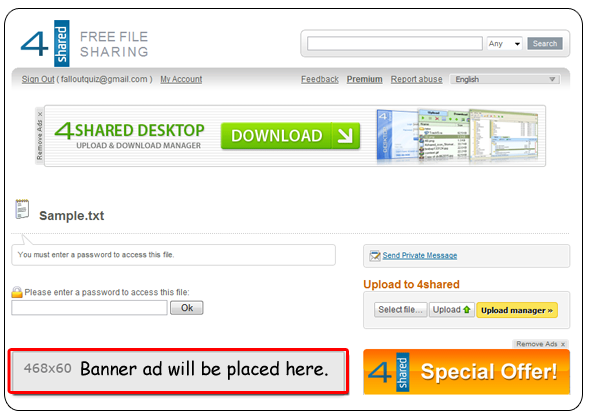 5. Vertical Banner (120-180 x 240 px). Average impressions (per day): 1,000,000.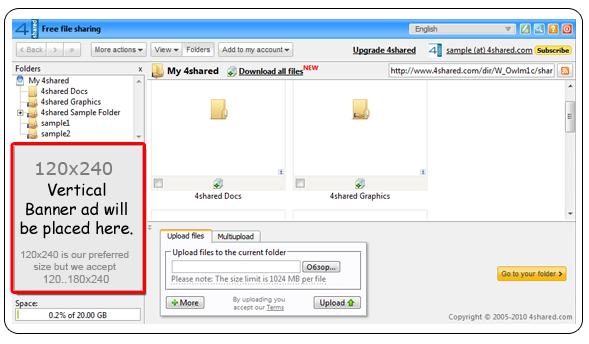 They have already chosen 4shared: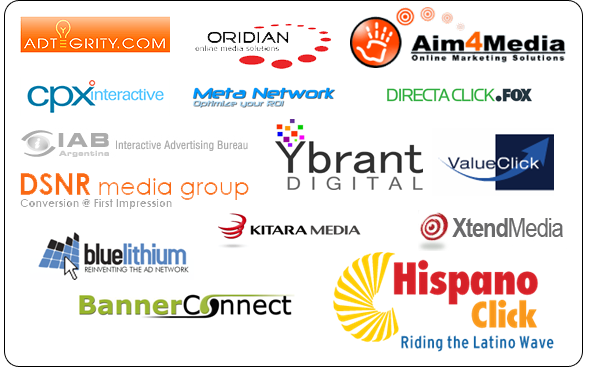 Make your advertisement work with 4shared!
For more details visit 4shared advertising page. If you're having any questions please contact us:
Email: sales@4shared.com
Tel: +1 (781) 583-1451
Skype: support_team2
&nbsp
Like this post? Share it!