Being a creative person is great but even genius won't be recognized without a proper promotion. 4shared.com is a free powerful advertising tool which can provide you with millions of people daily who can become your fans, buyers or even give you a work that you've dreamed about your whole life. Just check out those unbelievable 4shared features for designers and artists below!
Registering on 4shared.com gives you:
1. a free space to store your art works (up to 15 GB!);
2. an opportunity to create your own customizable portfolio with the help of your account;
3. free viewers;
4. rating, user comments and statistics of your pics;
5. further sharing via social media sites, blogs and forums without any additional trouble.
How it works?
1. get a free account at 4shared.com;
2. login to your account and upload your stuff via online interface using standard mode…



…or multi mode…



…or with the help of our Desktop application: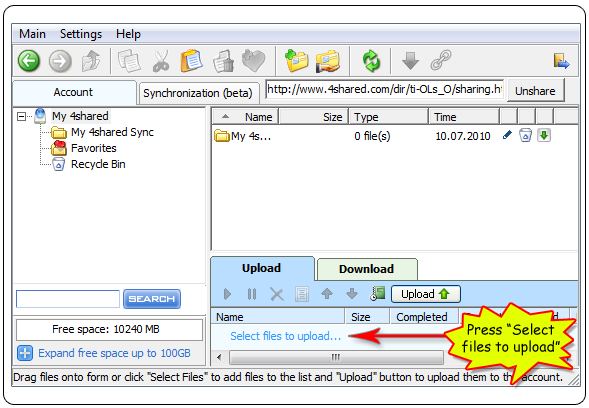 …where you can press "Select files to upload", choose needed file and watch the uploading progress:


…and share them with others by pressing the right mouse button on the desired folder (mind that you can share only folders with files inside; no sharing for homeless single files, sorry) and choosing "Sharing&Security …" option: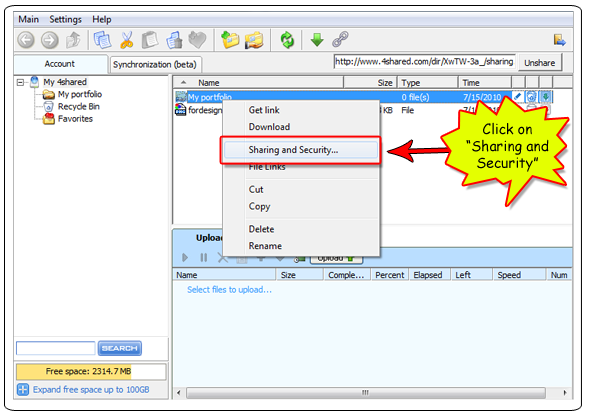 …and checking "Share this folder" option:



3. get an individual page with all your stats…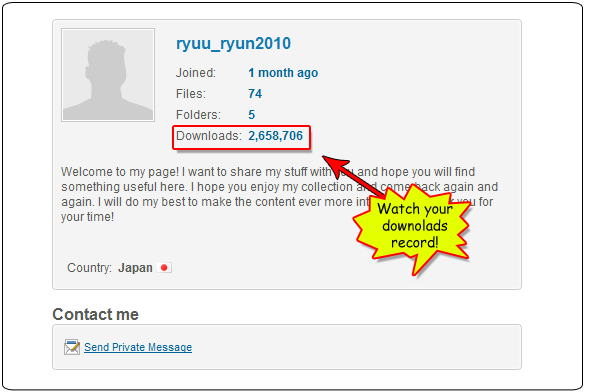 …and customize it to your liking! Choose one of the premade color scheme which will show your individuality and style!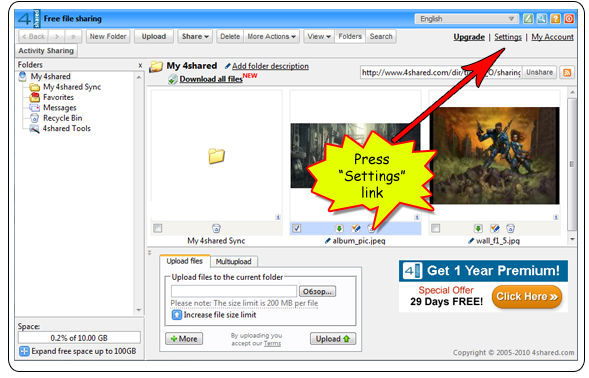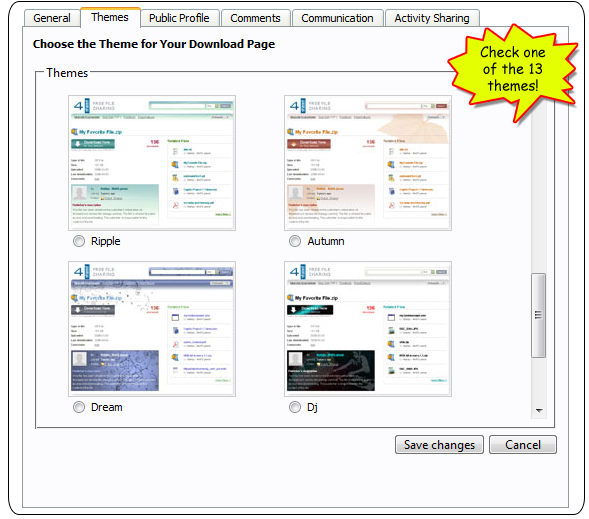 4. receive free information about the rating, number of views of your pic and other users' comments on file page instantly… and don't forget to share your art with boards, forums, blogs and other social media sites!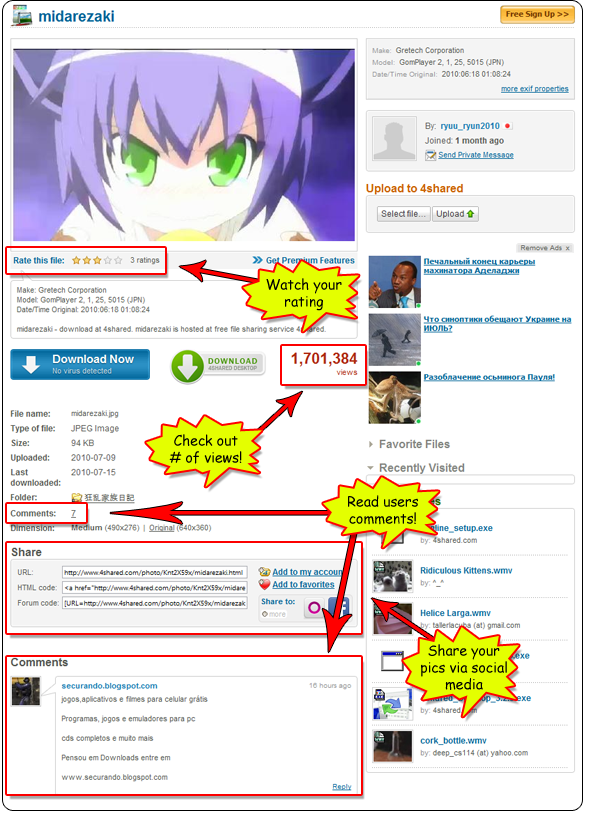 Hovering the pointer over the image will call "enlarge icon" – click it end you will get your picture in the original size in the same window! Click it again and it will get back to its previous size.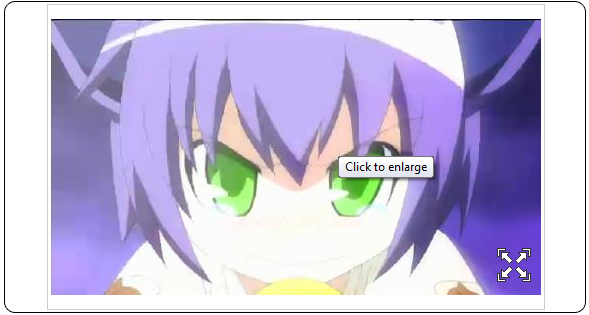 …and pressing the "Original" link will take you to a new page where you can view the pic in its' original size:



Uploading more than one artwork to your account folder will make navigation buttons to appear near the pic on the file page so users can take a look at all your goodies immediately: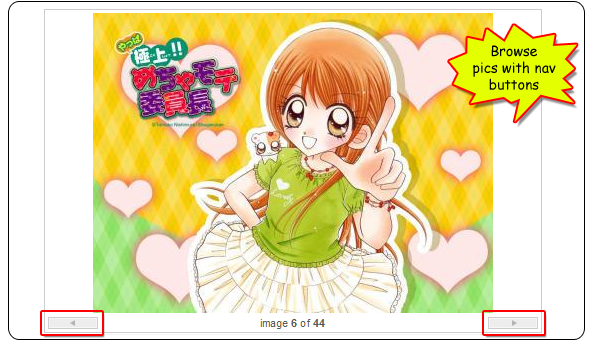 5. manage your pics with the help of your online account or Desktop using "View all images" feature. Just go to your account, enter your pics dedicated folder, press "More actions" button and choose "View all images" option!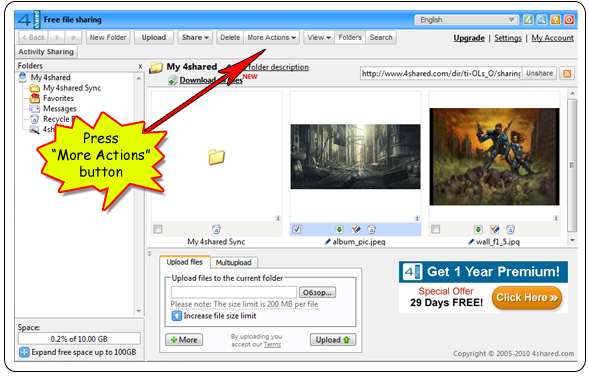 In a moment you will get a separate page in your favorite browser with all of your pictures listed! No ads, just your stuff in the original resolution and a quick "Download this image" link near each.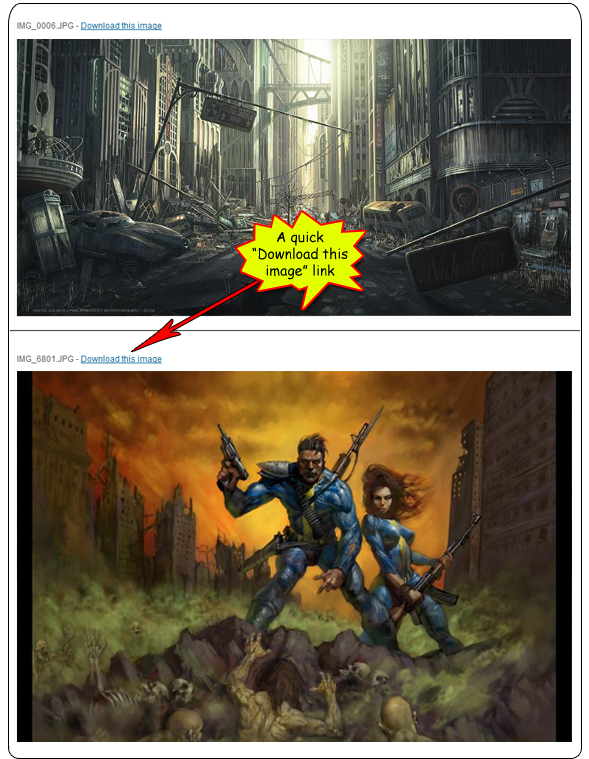 No need to waste your money and time on creating web-site, design, buying domain and hosting and other nasty things you haven't even heard about to promote your art/design – you already have all that and even more on 4shared.com absolutely free! Concentrate on your favorite work and forget about everything else.
Register right now and get all the cool features of 4shared.com for artists immediately!
&nbsp
Like this post? Share it!