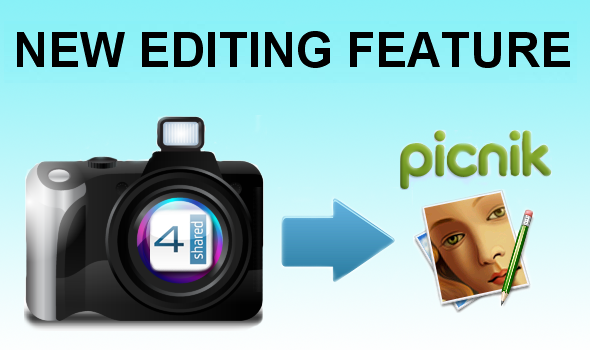 Astounding news, dear 4shared Fans!
There has been recently added a new incredible feature to the wide range of useful functions, available for both Free and Premium 4shared users. That is the users' ability to edit their photos, stored at 4shared, online with a convenient Picnic image editor.
Read more for details.
Not long ago 4shared users could only listen to any tracks and stream the videos online at 4shared.com. Yet, from now on, they've got a wonderful opportunity to edit any pictures or photos right at 4shared account and instantly share them with anyone, they would like to.
The thing is that, due to having used Picnic API, 4shared enables its users to edit their images with Picnic directly at their web-accounts without a necessity to open any additional tabs or installing any specific software on their PCs or laptops. At the same time, all changes are easily saved at your account in 1 click.
In this respect, if you wish to edit a photo or a picture, which you store at 4shared, you should:
1. Select an image.
2. Click on a "Pensil" icon below it (check Picture 1).
Picture 1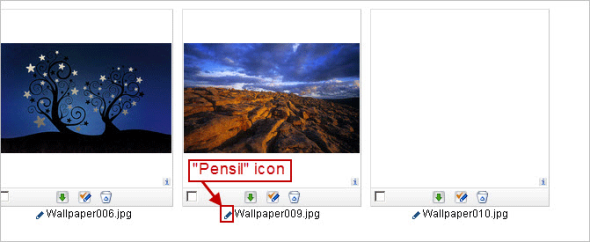 3. Open an "Image" tab in the appearing window (check Picture 2).
4. Press on the link "Run Image Editor" (check Picture 2).
Picture 2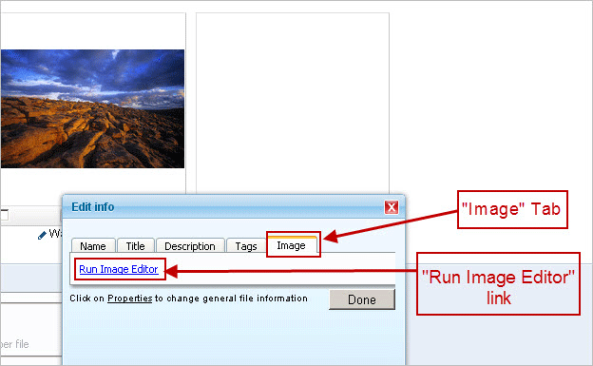 The selected photo (picture) will automatically be opened in Picnic image editor.
Having used one or more of convenient options, offered by Picnic, like auto/manual image resizing, cropping, sharpening, rotating or flipping, for instance, not to mention a possibilty to modify its exposure and color scheme, you can either:
1. Save the changes at your 4shared account – by clicking "Save" (Check Picture 3).
2. Instantly share the saved edited image in social networks (e.g. Facebook, Twitter, Flickr, etc.), e-mail it to anyone you wish or print it – by using the options of the "Save&Share" menu tab. (Check Picture 3).
Picture 3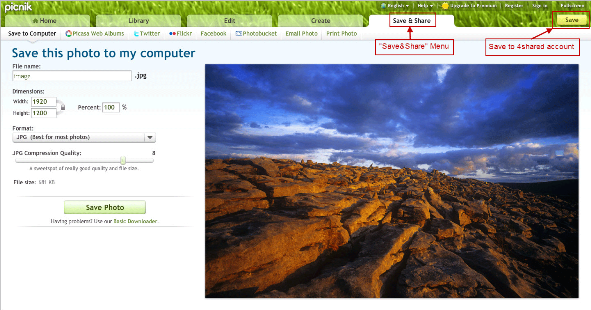 Haven't you tried editing your pictures and photos at 4shared online with the brand-new available feature yet? Start just now and share your opinion with us!
Advantages Get Limitless with 4shared!
&nbsp
Like this post? Share it!