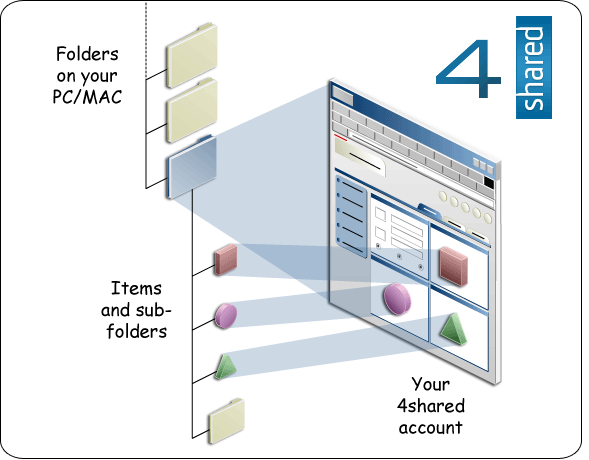 Have you ever dreamed of being able to access your free 15 GB on 4shared account directly from your computer without any need to install additional programs? Than you're a lucky fellow as today we're going to tell you a little secret that will allow you to upload and download files to 4shared with Explorer, Microsoft Windows tool that you use every day to browse your files on PC/MAC!

What is it all about?
Well, there must be a little introduction first. The magical technology that will make your 4shared experience even more comfortable than ever is named WebDav. What is WebDav? As I mentioned before, WebDav is a convenient way to store and retrieve files between your computer and your 4shared account using the built-in functions in the Microsoft Windows Explorer that you do with your local drives (similar to the FTP).
How it can be useful for you?
1. No need to download any additional software;
2. Simple setting up procedure;
3. Similar to Windows Explorer usage experience;
4. No need to login to your account through browser;
5. The most quick access to your files ever!
Follow the instructions to set up WebDav in Microsoft Windows XP:
1. Right click on "My Computer" ion on your desktop. Click "Map Network Drive" from list: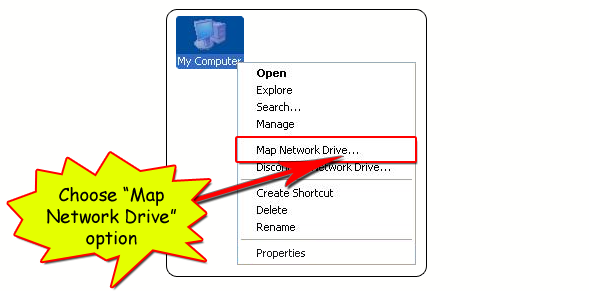 2. Click "Sign up for online storage or connect to a network server" at the bottom: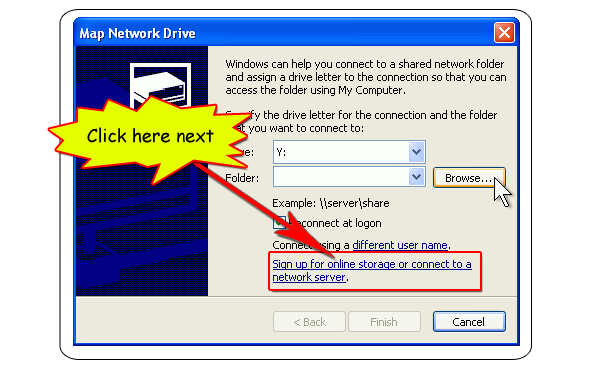 3. Click "Next" in the next window you'll see;
4. Select "Choose another network location" then click "Next >" again: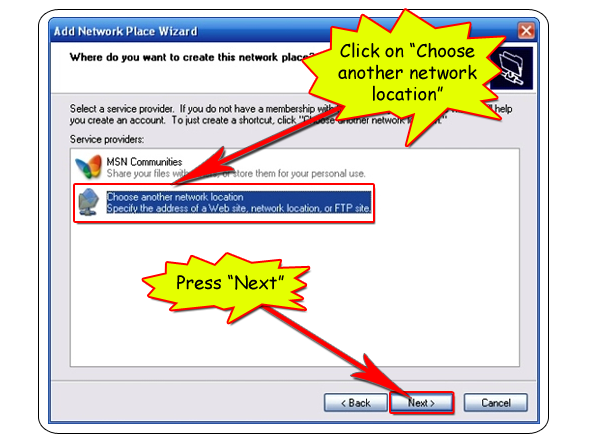 5. In the address field you will type http://webdav.4shared.com:80/wa: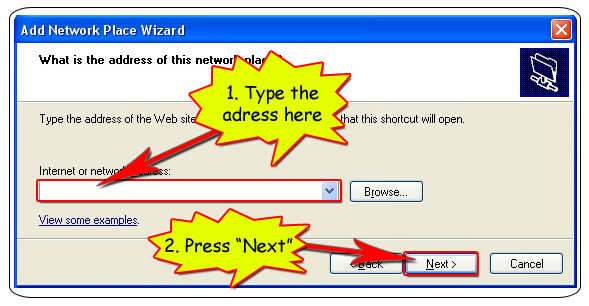 6. Enter your 4shared account login and password: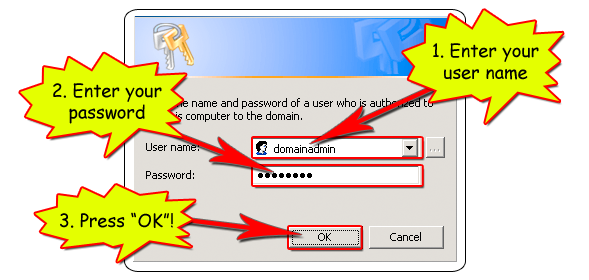 7. Enter the name of your new Web FolderClick and press "Next";
8. Press "OK" in the next window you'll see.
No you may drag the WebFolder on your desktop from "My Network Places", to create a Desktop Shortcut, connect to your 4shared account and start Copy/Paste or Drag/Drop files into and out of this new directory structure!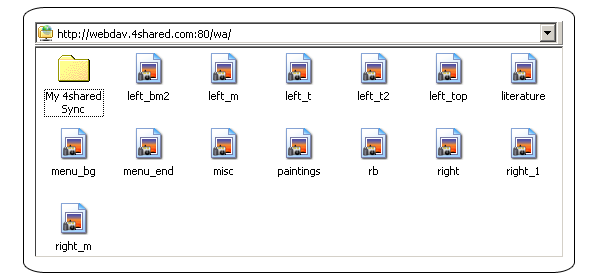 &nbsp
Like this post? Share it!