With 4shared Desktop you have the possibility to manage files in few simple clicks.
First: Create various folders.
Second: Upload files to folders. Fast, ads free and cool.

With 4shar4ed 4shared Desktop you may create different folders for different files.
Upload all needed content to the 4shared Desktop by just selecting and pressing open files button in the window: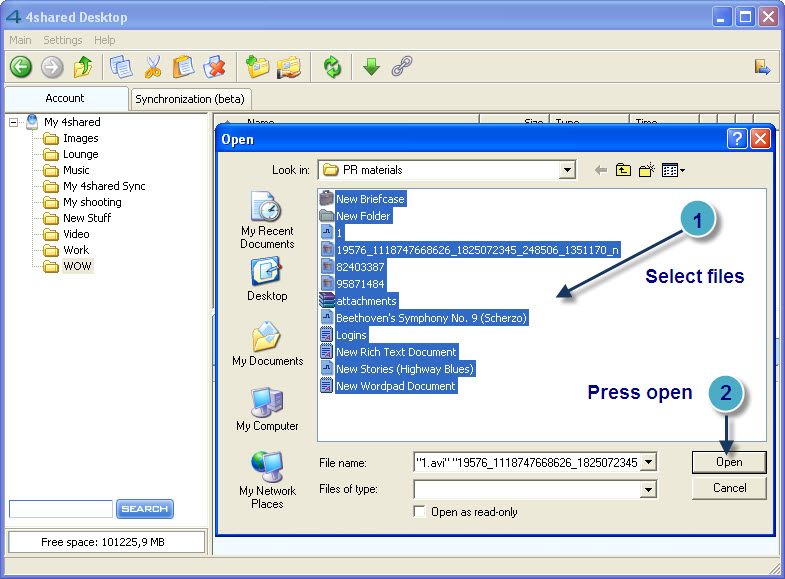 Now you can group your data by file types. Create separate folders for files, music, photos, videos, documents and other stuff:
As you've created specific folders you can execute multiple files uploads and downloads by type at once: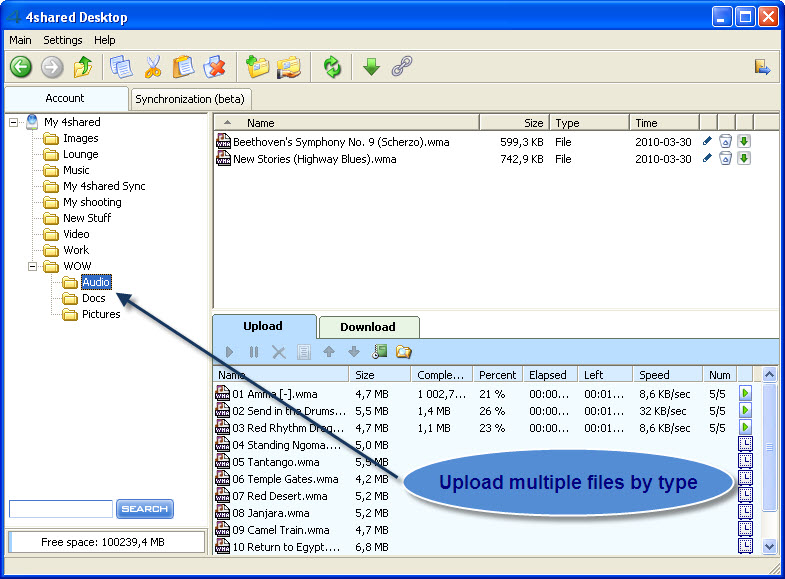 But that's not all. You can use 4shared for your work and personal needs simultaneously. Simply store these files in separate folders: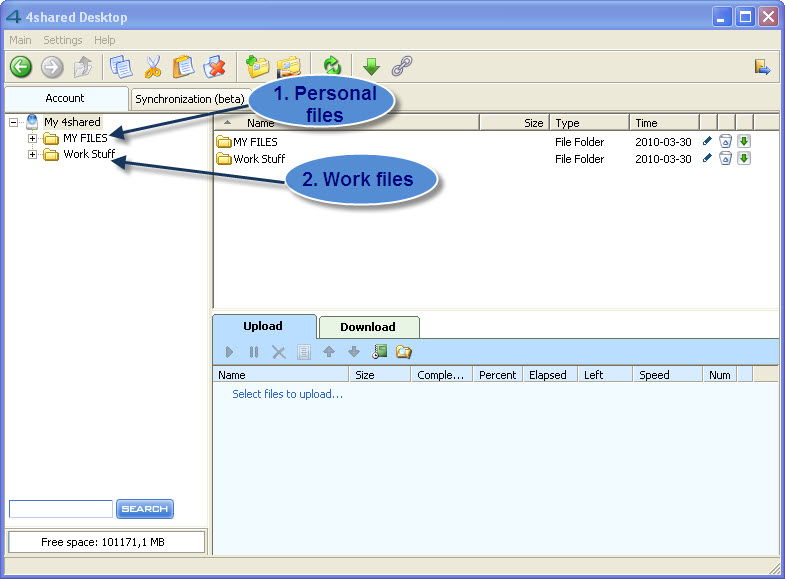 4shared Desktop helps manage files up to your specific data differentiation the way it can be always nicely structured and handled.
So, you see how easy one can manage files online, differentiate and organize the structure of all data with the help of 4shared Desktop.
&nbsp
Like this post? Share it!