With each day 4shared services become faster, easier to use and more convenient! Today we would like to introduce you a new feature that is available for all 4shared users in their online accounts. From now on you're able to copy and move your files to folders just by dragging them with your mouse!
Can't wait to test this new feature? Than login to your online 4shared account and follow the instructions below!

3 easy steps to move & copy your files and folders
1. after you have logged in to your account you will see your files: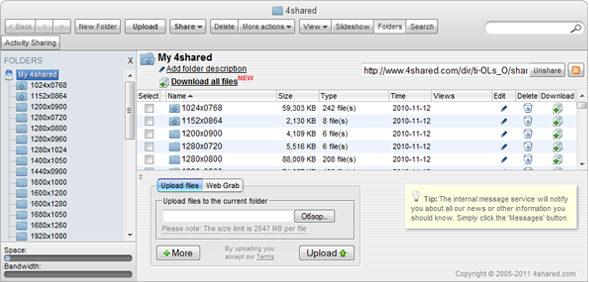 2. to move or copy one file or folder to another folder you should drag it to another folder:



3. when you will "drop" your file or folder to the new location by releasing your right mouse button, you will be prompted to choose an action you want to perform:


Filesharing should be simple!
&nbsp
Like this post? Share it!