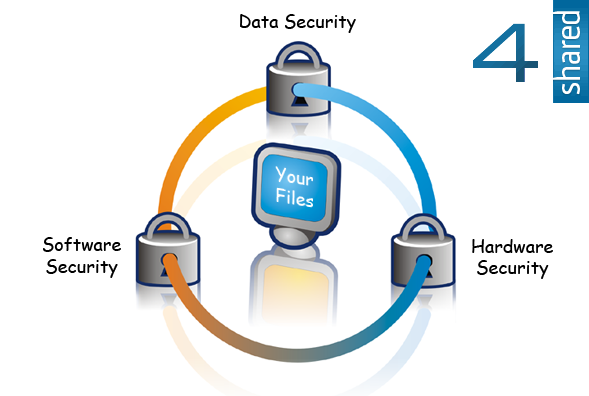 Have you ever thought about the security of your files? I mean there's no need to mine all the place and booby trap the door to your room but still. Can you be 100% sure that no one will ever gain an unwanted access to your computer? Well, you can never be sure about that! And what if you'll eventually loose your files for any reason because you don't have all day to systematically backup them? It seems that I can tell you something that will solve all these problems at once…

We have already talked about the most convenient way to backup your data (which is free online hard drive on 4shared, of course) and there's no need to do that again. So, what makes 4shared so good about securing your files?
1. Data Security
You will actually never loose any of your precious data if you store it on 4shared.com. We guarantee you that! All files hosted on 4shared.com are being backuped regularly without any additional trouble from your side! Even if you don't visit your account for 30 days and it's being suspended we will store your files for a year more (you can always request to delete them, though)!
2. Software Security
Backuping is not the only way to keep your files safe, of course. 4shared uses the most powerful firewalls to protect your data from the unauthorized access via the Internet. Your confidential info (username and passwords) is being heavily encrypted so no one will possibly know what "$12345678901234567890abcdef" actually says "Suzi".
3. Hardware Security
I guess everybody watched sci-fi movies about the top-secret objects which are heavily protected with different futuristic technologies. Well it's not that unreal! All 4shared servers are secured with ID card access doors, biometric scanners and cameras recording everything that's going on around!
What else can you do to protect your files with 4shared.com?
Things can be safe but there's always a way to make them even safer! Follow this simple manual:
1. you can always exclude your files from 4shared search results, so anyone but you can have access to your data. Login to your online account on 4shared, press "Settings":



…and look if the sharing option is checked:


2. note that it's possible to set a password on any of your shared folders too. Just login to your 4shared account, open the folder you want to set password on and right-click on its name in the menu on the left: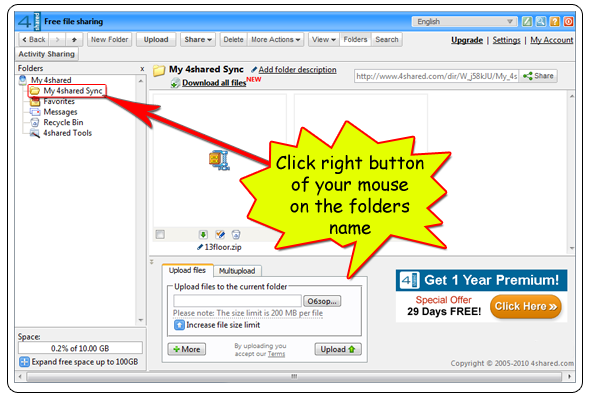 …choose "Sharing & Security" option: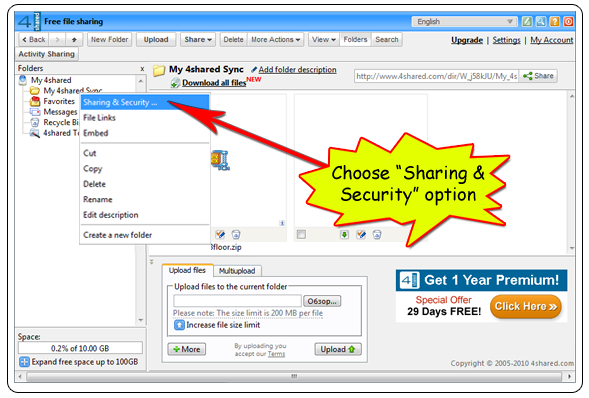 …check "Share this folder" option, check "Add password" option, enter your password, confirm it (the fields are case sensitive, so be careful) and press "Save":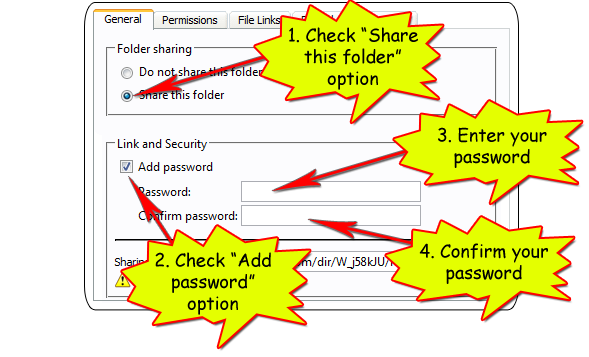 3. and what if you need to protect just few files without disabling the whole folder from sharing with other users? That's possible too! Firstly you should set proper permissions. To do that you've got to repeat your actions from the previous step: login to your 4shared account, open the folder you want to set password on and right-click on its name in the menu on the left: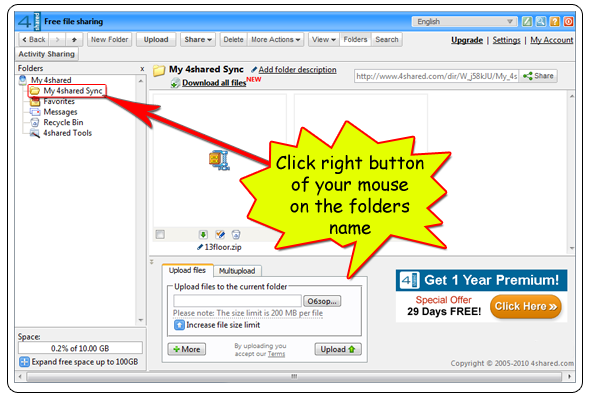 …choose "Sharing & Security" option: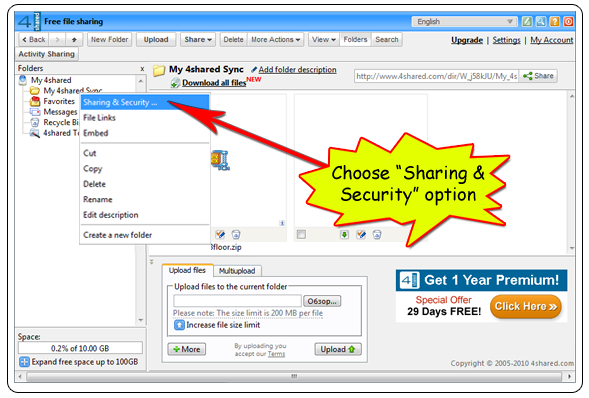 …go to the "Permissions" tab and check the "View only "public" files" option: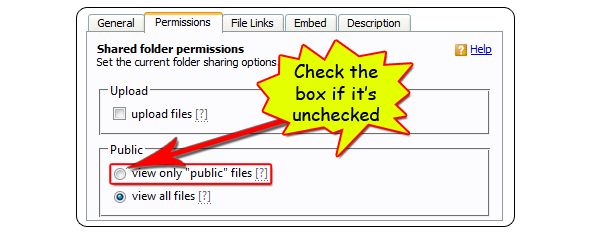 …click "Save", than go back to your folder, check the files you want to be public and press "More actions":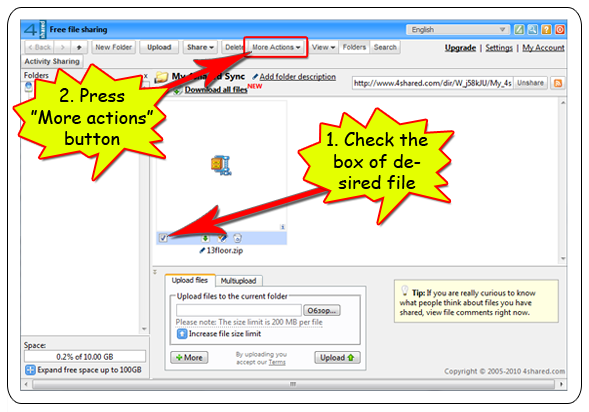 …choose "Mark selected as public" and you're done!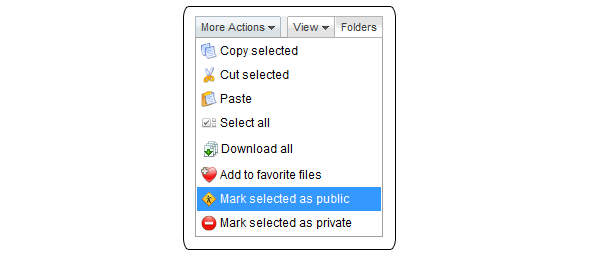 Want to know more?
Than check out other security features that 4shared can offer you!
&nbsp
Like this post? Share it!