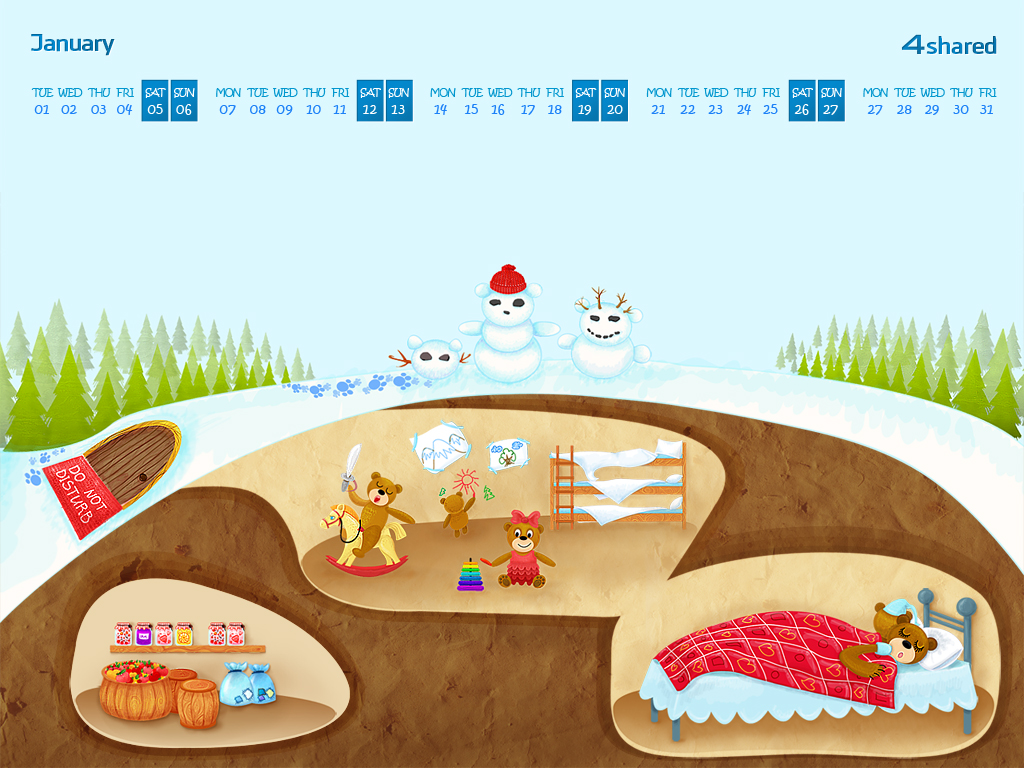 The holidays are over and it's a great time to start your brand-new year with refreshing your computer and devices with the useful and cute
4shared January 2013 Calendar
. January is very especial month of the year, because we start a new period of our lives, celebrate New Year, and spend more time with our dearest people.
The storyline of this 4shared January 2013 Calendar is very cute. The main characters are bear family, who spend their time together playing games, painting on the walls, singing out loud favorite songs, having a nap, and celebrating holidays together. They're always happy, because they never forget about each other and enjoy free time and holidays together.
Our exclusive 4shared January 2013 Calendar is dedicated to a family spirit and the importance of family support. Let it remind you every January day about people, who inspire you to be successful. Start your new period of life with optimistic intentions.
Don't hesitate to download 4shared January Calendar to have a lucky charm at your hand for this incredible January! Share it with your friends and family, and don't forget to leave your comments for us.
&nbsp
Like this post? Share it!