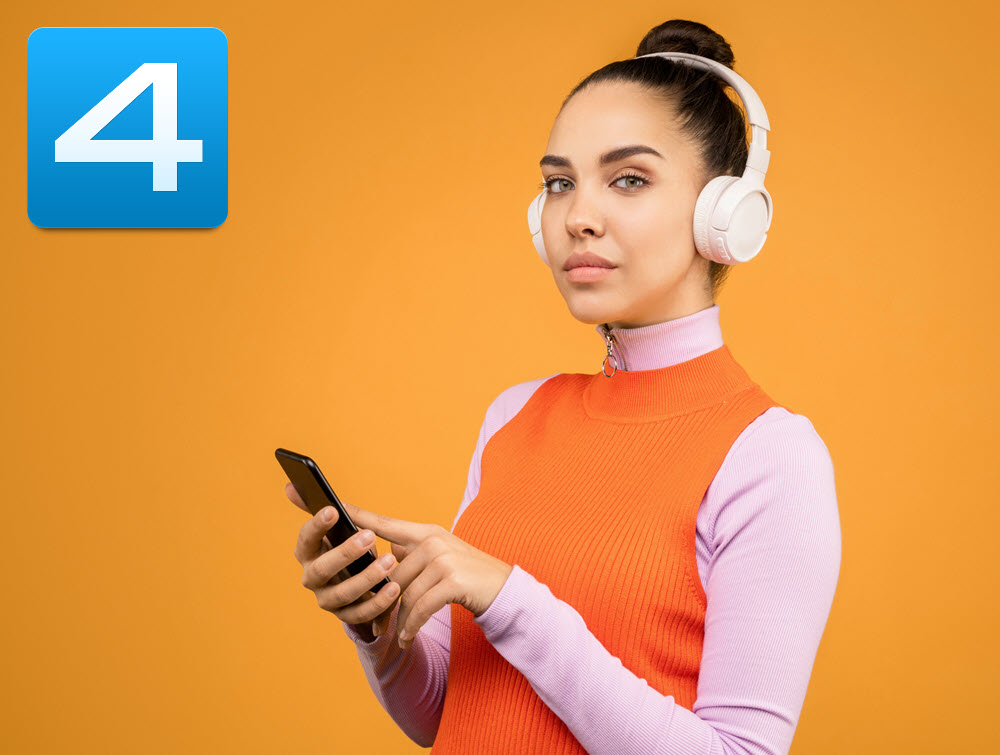 The past months have been a wild ride!
We've been working day and night to develop the new cutting-edge functionality in 4shared apps, and now it's time we introduce the latest novelties in 4shared for Android!
Long story short, we've recently launched a brand-new feature for 4shared users on Android – "Live streaming."
Not only does it enable users to stream live music shows by 4shared users near you, or currently popular in your country, but start your own live stream any time, in a matter of a few clicks.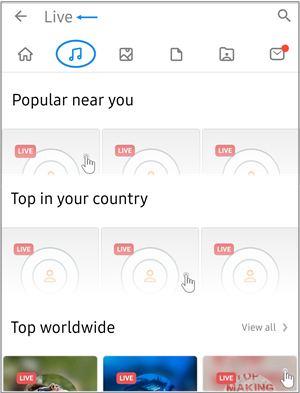 Variety of live music streams for your selection
The "Music" tab in your 4shared for Android app now has a new section called "Live", where you can select a currently live music show for instant listening on your device.
Choose a livestream based on your location and/or music preferences, and simply click on it to start listening. In addition, follow your favorite artists to keep up with their updates and check out the new Lives just as they're launched.
Share your music vibe by creating your own Live
Starting your own Live is super-easy.
To do that:
1. Tap an audio file in your 4shared account.
Note! Only music files, stored at 4shared (not locally on device) are available for streaming in a live.
2. Tap "Start Live."
3. Name your livestream and tap "Start Live Now." That's it.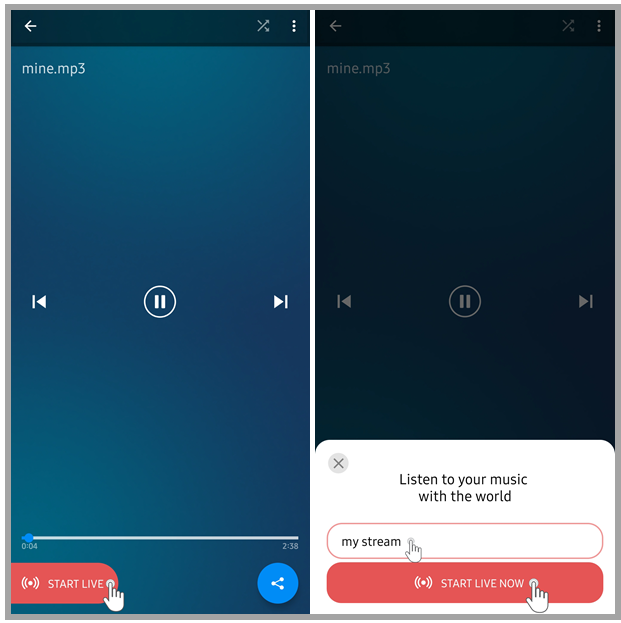 &nbsp
Like this post? Share it!