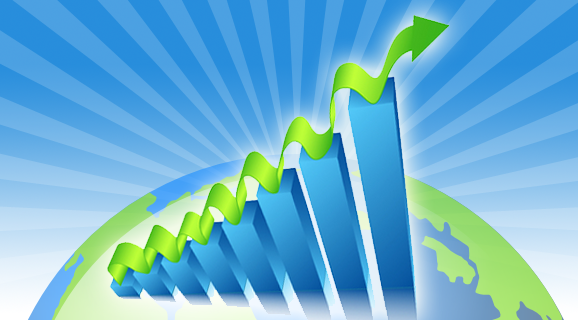 We can't wait to share with you great news! We've recently hit a huge milestone and now have over 10 million daily visits on 4shared.com web site!
The coolest part is that this crowd of millions is pretty diverse and encompasses a huge range of nationalities. We like to think that this is because we've created something that extends beyond language barriers– It can be used by pretty much anyone.

Now few words about numbers. That's such a thrill to realize 4shared is daily visited by more people that live in Belgium and it's almost equal to population of Czech Republic. 4shared's daily community is two times bigger than population of UAE and equals the population of megapolis like Moscow!
5 years of steady growth!
You may know that 4shared was launched in 2005. So, it took 5 years to ding such hilarious attendance numbers. You can see 4shared's steady growth starting from 2007 on this graphic taken from world recognized service Quantcast.com: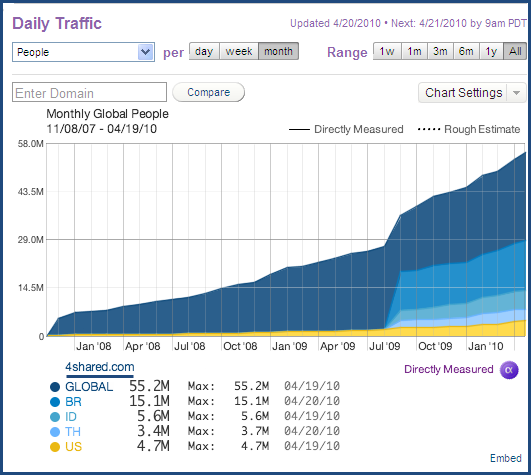 Along with that 4shared.com is the most visited site in Brazil. 4shared also gains more & more popularity in USA, Indonesia, Malaysia & South Korea.
4shared meats users' expectations and stays a well trusted service all over the world. Getting such high rates means 4shared is really appreciated by users and steadily grows in popularity.
Have no account yet? Get your personal Free 4shared Account and enjoy all benefits of storing and sharing data for free.
&nbsp
Like this post? Share it!