Any questions what else 4shared Desktop does?
Look up 10 powerful internal functions of this tool. See what 4shared Desktop can do with your files and how it helps manage all data in seconds.

4shared Desktop empowers you with following methods of data handling:

1. Track all your actions with your files at history.
You may track where files were uploaded\downloaded, time required for file transfer, average upload\download speed.
2. Edit file names.
Right-click to rename the file:
Click on the "Rename" button: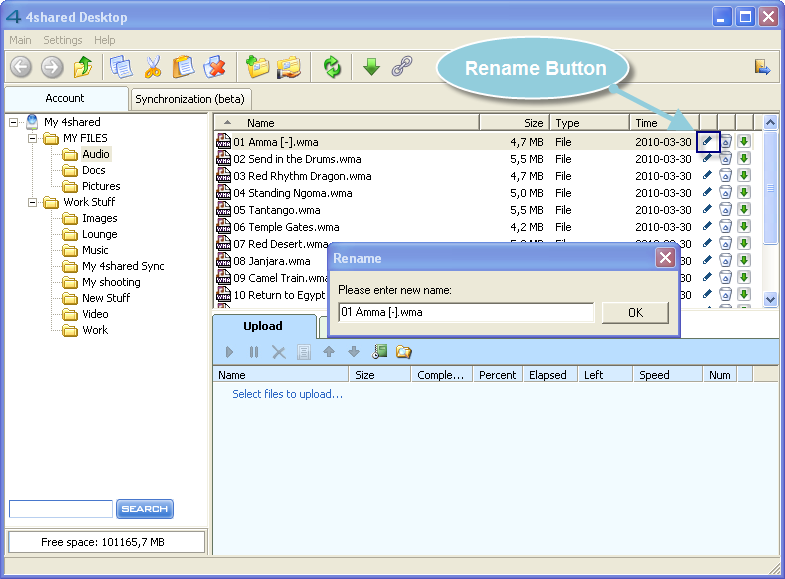 You can also rename the file in file properties and press OK: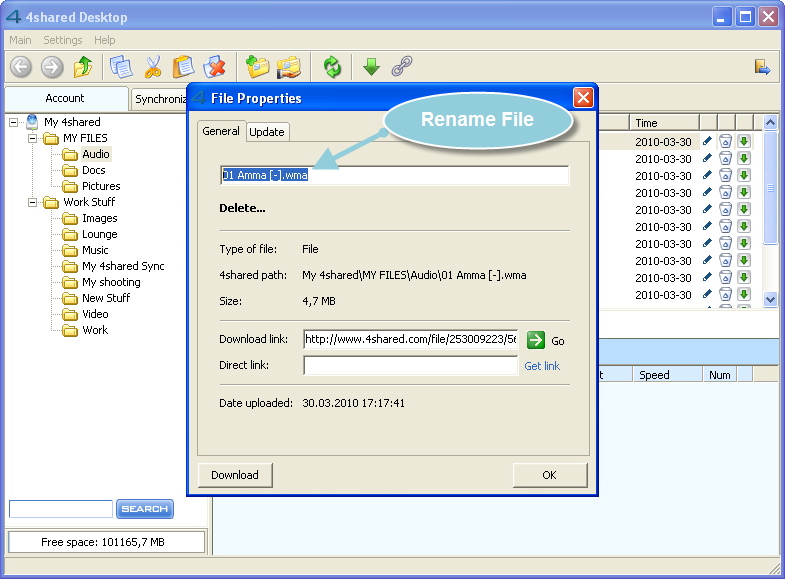 3. Download selected file to your PC:
You may click on the "Download" button on the toolbar as well as press "Download" icon in the tab.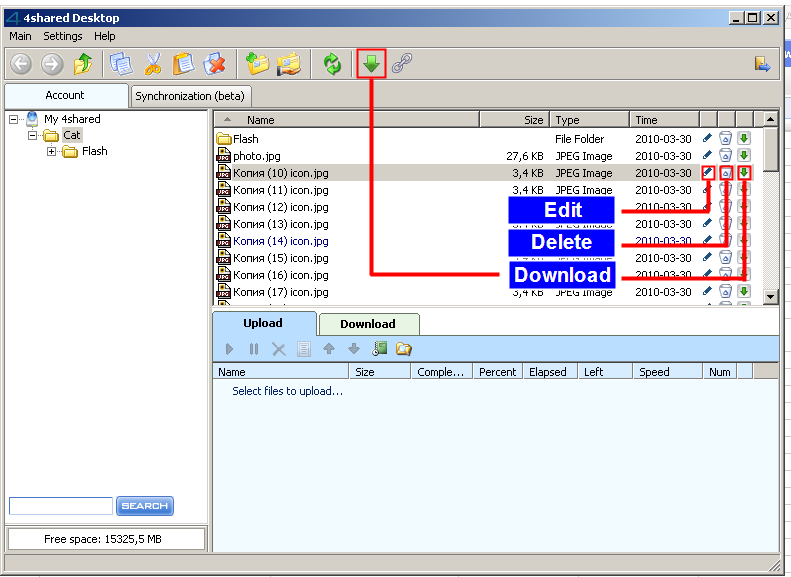 4. Delete redundant files and folders if you don't need them anymore.

Press move to Recycle Bin button to delete the file: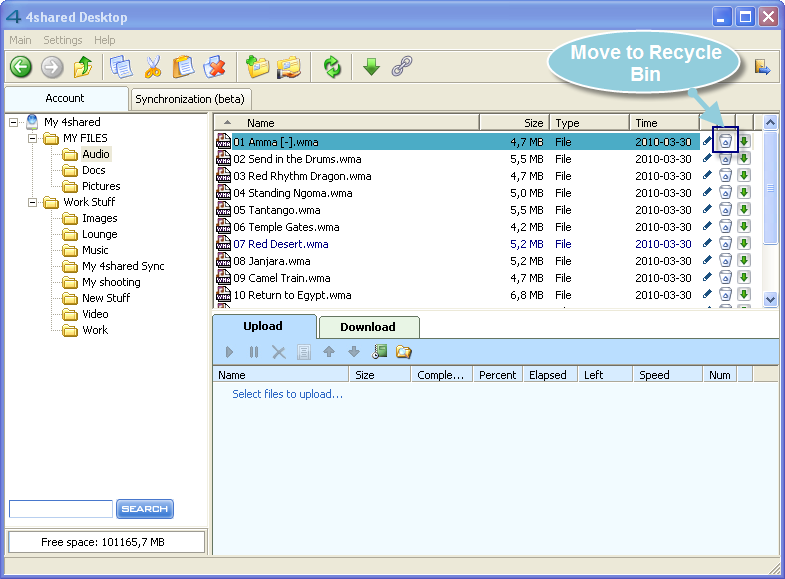 Right-click to delete the file: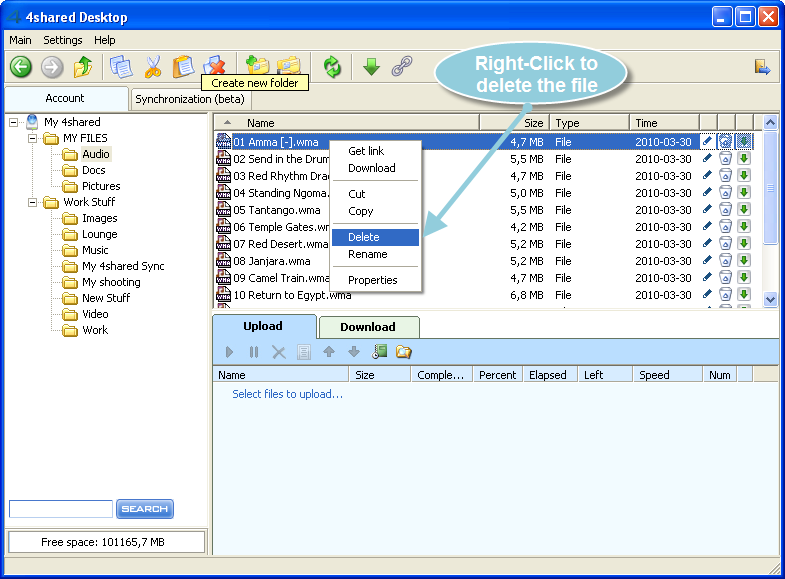 Or press "Delete Selected" button: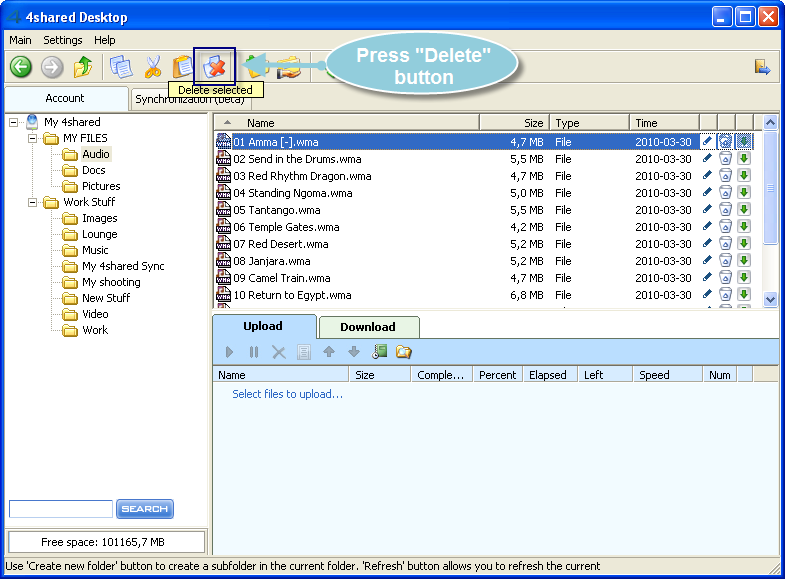 5. Synchronize web and PC accounts.

You may work with your files online and at your PC. Doesn't matter where you work with your files, on web account or at the PC. After pressing "Synchronize button" you may be sure that you operate with same version of your files: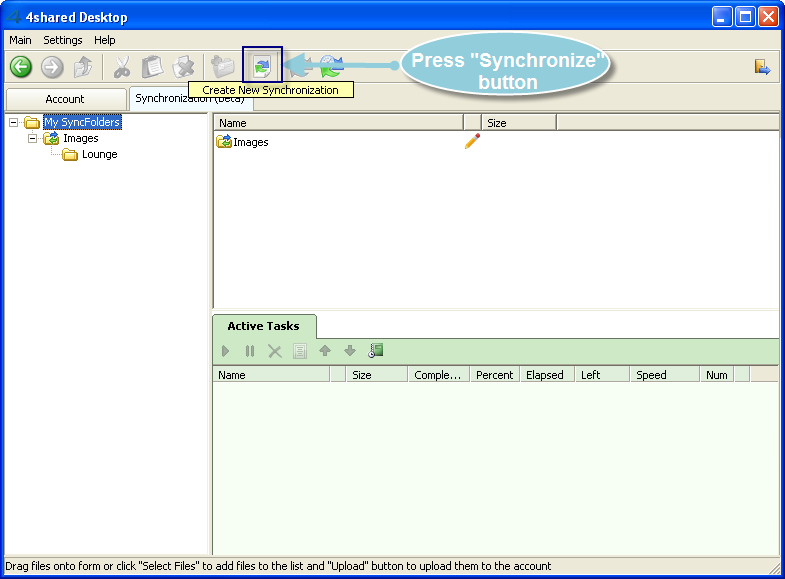 6. Useful 4shared desktop settings
Auto log in on PC start up – launch 4shared desktop automatically after restarting PC.
Minimize to tray – hide your 4shared desktop window at tray. This is useful if you are uploading\downloading files and need to remove a window without interrupting file transfer.
7. Check logs to see your upload download activity.
If you are a advanced PC user, you may track logs of 4shared desktop to know all internal file transfer processes of program.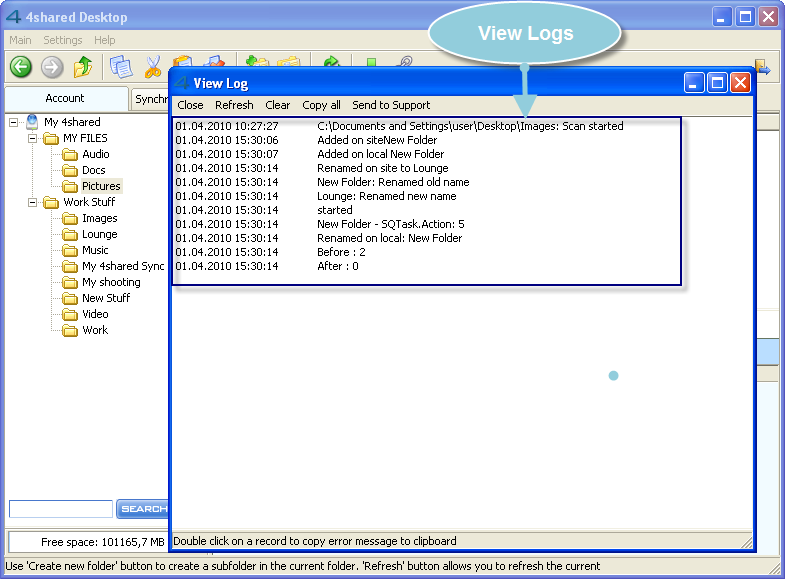 8. Extra benefits of Premium account: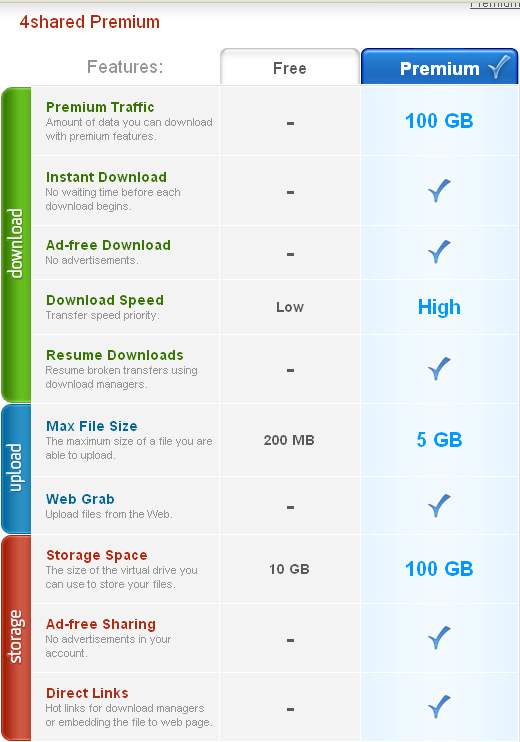 9. Help us to improve 4shared for you
Use our feedback form for your suggestions, offers and questions: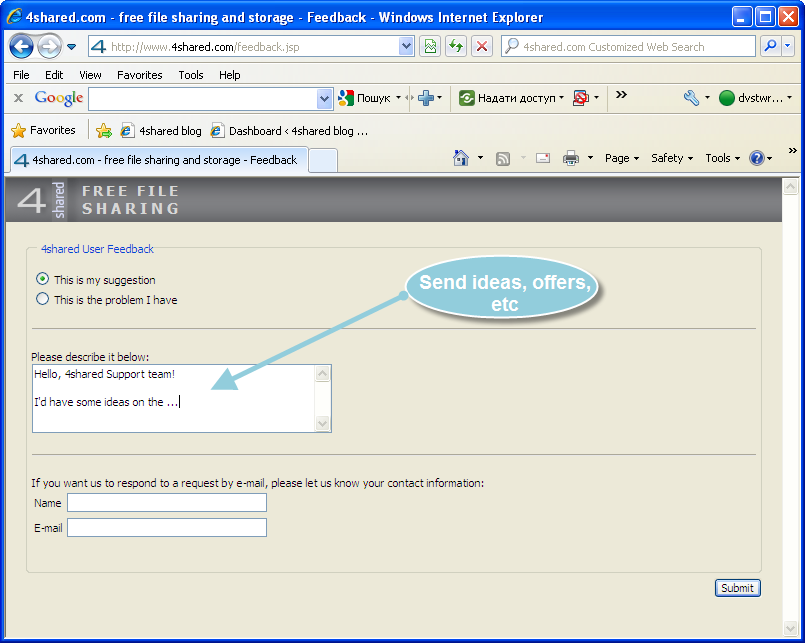 10. Check our updates
Always perform 4shared desktop updates. We work hard to eliminate all possible errors and improve 4shared desktop functionality. Regular updates provide you the best of 4shared desktop for free.
Download the latest version of 4shared desktop here:

&nbsp
Like this post? Share it!