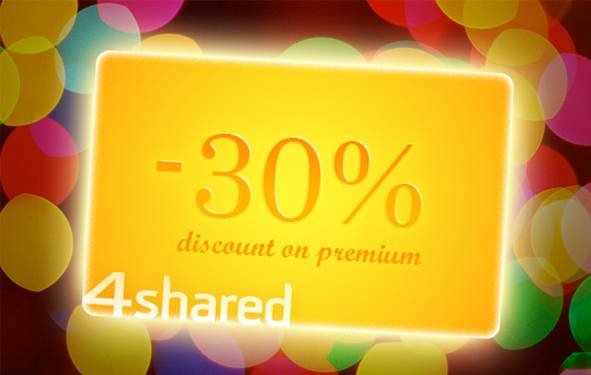 Hey 4shared users! The merry season has started here at 4shared! 30% Premium discount awaits! To get it just share this news in one of your Social Networks:
Limited time offer! Share this post till 8 January 2014. Act before it's too late! 4shared Coupon is valid till 1 February 2014.
Happy Holidays!
The 4shared Team
&nbsp
Like this post? Share it!