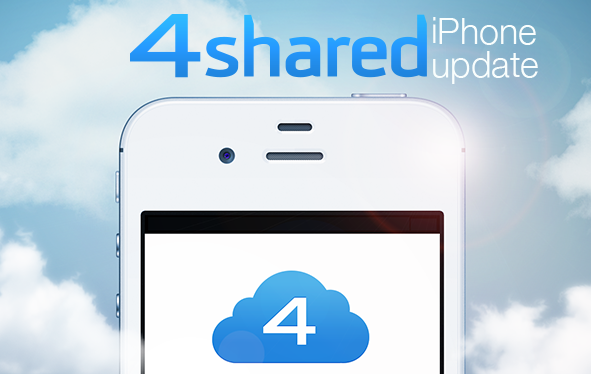 iPhone users rejoice! 4shared has been recently updated and now it offers a great deal of other state- of-the -art features to take full advantage of.
Apart from a fresh new look and feel, you'll certainly like:
&#10004 Better performance;
&#10004 Music files in one folder act as a playlist. You can now use Shuffle and Repeat modes;
&#10004 Adorable stream function, which lets you enjoy your favorite and soon- to- be- favorite music and video without download to your iPhone;
&#10004 Additional camera upload settings, including the possibility to choose the type of connection (3G or Wi-Fi) for video and photo upload;
&#10004 The possibility to set your avatar and change it anytime you wish;
&#10004 The possibility to change your password.
Browse through the massive media-file database, add the things you love to your 4shared account, and enjoy your media library on the go. With this awesome application your media life will be better organized. Enjoy full integration with 4shared cloud storage!
&nbsp
Like this post? Share it!