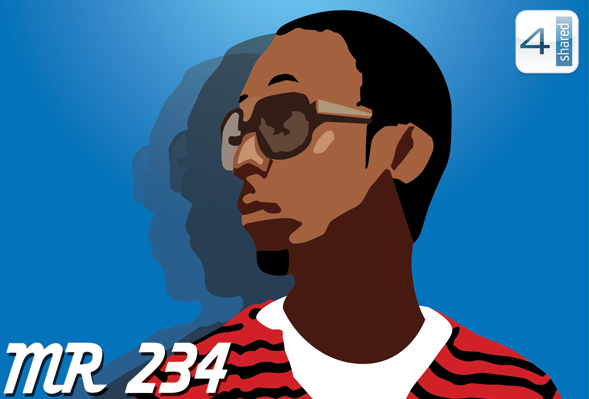 Lestat Entertainment, an entertainment, branding and general consultancy company (Nigeria), and 4shared would like to introduce you Mr234, an award winning rap musician. Read more for details and find out how to promote your own music with 4shared!

Mr234


Mr. 234 is currently an undergrad at the American International University. His two hit singles has crossed the borders of Nigeria all the way to Kenya, and then South-Africa and Botswana and now can be downloaded at 4shared.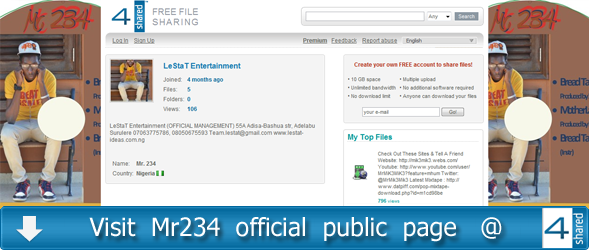 ---
How to promote your music with 4shared?
4shared is a perfect platform that will provide you with all necessary tools to promote your music:
1. free space to store your music (up to 15 GBs!);
2. your personal page with all your files info, customizable background and avatar;
3. free listeners and downloads;
4. rating, user comments and statistics of your music;
5. further sharing via social media sites, blogs and forums without any additional trouble.
If you want 4shared to become your official digital distributor – contact us at pr@4shared.com and you have a good chance to get additional promotion on our blog!
PS. if you want to customize your own public page, you can find all the details here.
&nbsp
Like this post? Share it!