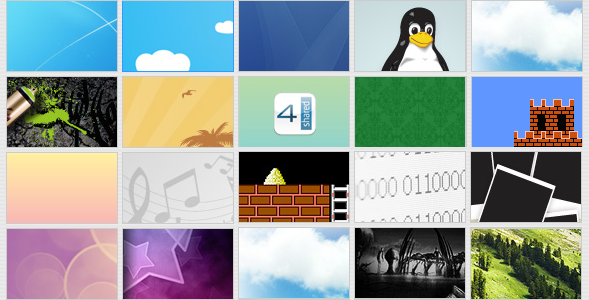 Well, I guess, this feature was a really expected one. From now on all 4shared users are able to customize the appearance of their public pages on 4shared with backgrounds. There are more than 20 default backgrounds you can choose from… and there a millions of possibilities to make your public page look unique by uploading your own background!

Changing the look of your public page
A stylish background can always tell who you are and what you do. Being a musician and sharing your tracks? Put an image of a guitar or even your own logo on the background! If you're a verified developer at 4shared – add some corporate style to your public page to encourage users downloading your software! This is also a brilliant opportunity for any artist/designer to use their own creative works to promote themselves at 4shared!
To do so you'll have to login to your online 4shared account using your favorite web browser and press "Settings" link, which is located in upper right corner of your screen (the appearance of your account may differ depending on the account theme you have selected – the following screenshots are made using Mac-style):



The next thing you will see is a "Settings" menu. Choose "Background" tab:



Now you will see all default backgrounds which were carefully created by 4shared for your amusement:

You can click on each of them to have a quick preview of what your public page might look like with the new background. To set current picture as a background for your own public page you should click on "Use as a background" button: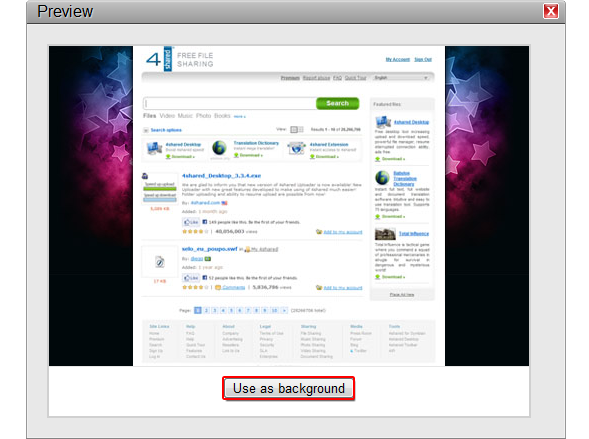 You should click on "Save changes" to set new background for your public page (you can see this button on the previous illustration at the bottom).



In case you haven't find anything suitable you can always upload your own background! To do so you will have to click on "Upload your own background" option and browse your PC/Mac for pic you would like: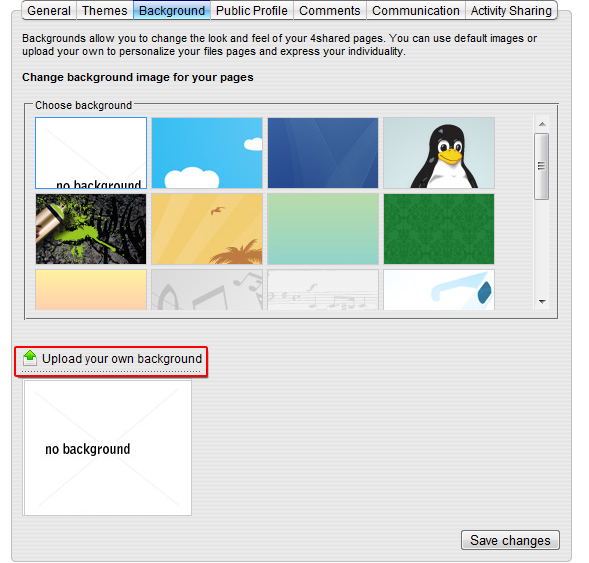 Note, that your custom background format should be JPG, GIF or PNG and its' size should not exceed 200 KB. After you have found the desired image you should click "Upload":

Save changes and enjoy your new background right away!










&nbsp
Like this post? Share it!