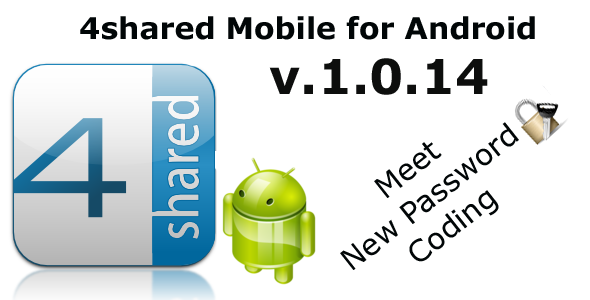 Patience is always rewarding! For those fans who have been patient enough, we are now ready to present the newest 4shared Mobile Android v.1.0.14!
Read more for details.
It has been a couple of months since the previous release of 4shared featured app for Android smartphones and tablets, but your waiting for the very next, upgraded version has been truly worthwhile, guys! The brand-new, multifunctional 4shared Mobile for Android v.1.0.14 is already available for download at Android Market and you can enjoy its numerous beneficial features.
In particular, the included modifications of the released 4shared Mobile for Android v.1.0.14 comprise:
1. Password coding option.
2. New authorization window design.
3. A possibility to stream audio files directly on your Android devices.
4. Search by category "Android Apps" in extended search.
5. "Restore password" option.
6. An ability to purchase Premium Account via PayPal right from your Android device.
7. New location of download folder (/sdcard/4SHARED.COM)
8. Minor bugs fix.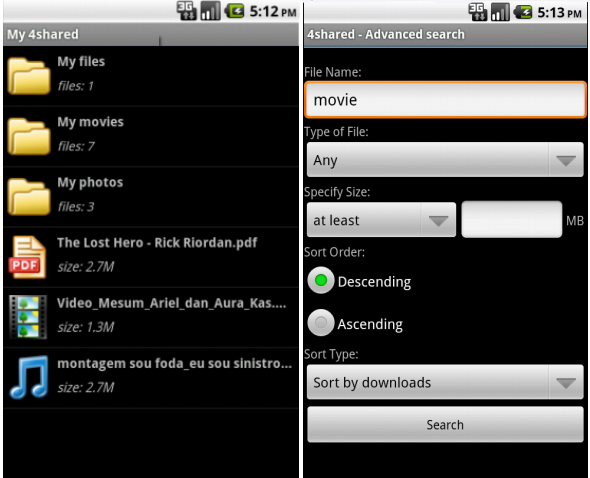 As always, new 4shared Mobile for Android v.1.0.14 also features an array of formerly added functions, like:
1. Instant access to your account at 4shared.
2. File and Folder management opportunities.
3. Convenient file sharing options.
4. The application if FREE.
Have you tried 4shared Mobile for Android v.1.0.14 yet? Download the app now and tell us your impressions.
4shared – All for Your Data Mobility!
&nbsp
Like this post? Share it!