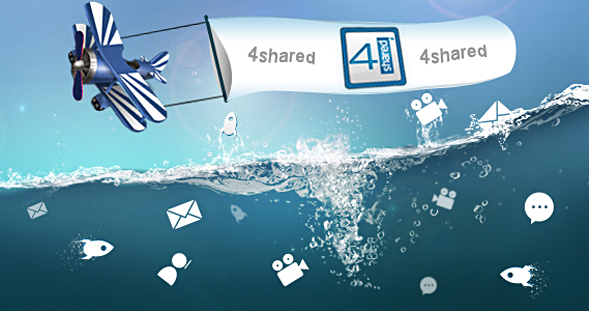 With all the industry talk around the unfortunate end of MegaUpload, we at 4shared realize the importance of clarifying our position in the current file storage market. We also want to address the recent gossip about the present and the future of our company.
Read on for more details.
The story of MegaUpload has become one of the most discussed events in the world of online media. Beyond the details of why the service was shut down, we are now ready to welcome new users, and encourage them to peruse our 4shared Terms of Use carefully before signing up. Being exceptionally cautious about violation of our rules and guidelines, 4shared file storage provides the opportunity to upload, download, and store our users' data only in a legitimate way.
Having built and developed our service with the main principles of security and convenience, 4shared is one of the most reputable, trustworthy and popular services in the world.
Our company offers a free, safe and convenient way to store users' data in a matter of several clicks, using either the 4shared site, or any 4shared featured desktop/mobile applications. Also, due to newly-developed syncing app, it's easier to backup important files in one secure location, and synchronize them between all your computers.
4shared Premium features have been designed to simplify the uploading and downloading process, and expand the range of beneficial options for our users', including 100 GB of storage space, and even free users have 15 GB for their accounts.
All things considered, it's the constant development and upgrade of our products which makes 4shared trusted and well-known among users all around the world. With an innovative approach at the core of our vision, our team implements the newest technologies, uses the most creative interface solutions, and makes 4shared as convenient for our fans as possible.
&nbsp
Like this post? Share it!