The 4shared team is happy to announce the new beneficial feature for our iOS users – "OPEN IN APP" that allows connecting your 4shared browsing experience on mobile web and in the application.
Aiming to further improve and simplify user experience, the 4shared team has added a new option for iOS users – "OPEN IN APP" in addition to the recently improved 4shared browser extension options.  The essence of the feature is to enable the easier users' interaction with 4shared from Safari browser and their 4shared Mobile for iOS applications.
In particular, the unique "OPEN IN APP" feature allows the instant opening of 4shared files from browser directly in users' application for smoother browsing and usage.
How to apply "OPEN IN APP" feature
Using "OPEN IN APP" is easy:
      Open 4shared website in browser.
      Find a file you wish to browse.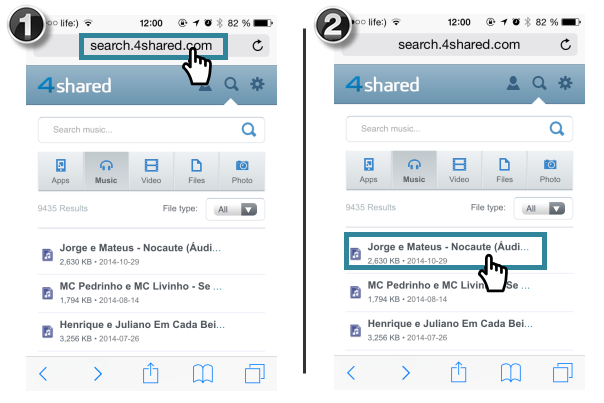 Tap the floating bar "Open in the app", and that's it.
The file instantly opens in your 4shared application for further browsing and usage. Tap 'Add to my account' icon to add the file to your 4shared account and access it easily anytime from any device.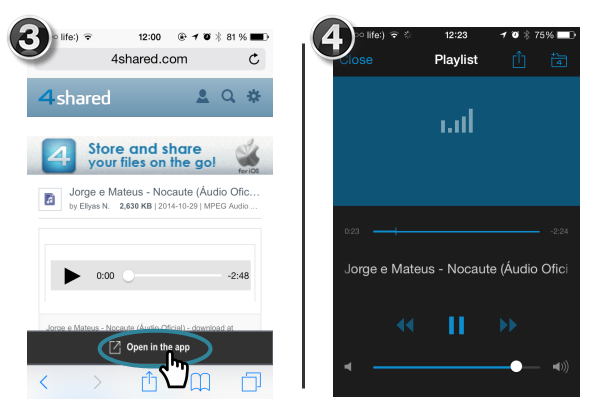 The "OPEN IN APP" feature is exceptionally useful. It enables you to:
      Open and browse 4shared files easier in your app – just in a single tap.
      Stream all favorite tracks directly in the cutting-edge music player in your 4shared Mobile for iOS app.
      Flawless browsing of photos and videos in the application.
      Adding files to your account in one tap.
      No browser login required.
If you have any further questions, regarding "OPEN IN APP" option, please feel free to contact our dedicated support team.
4shared – Less Effort, More Benefits!
&nbsp
Like this post? Share it!