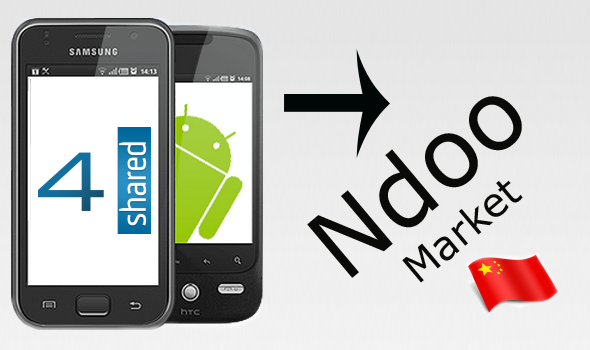 More exciting news for 4shared fans! Our featured app 4shared Mobile for Android is now being distributed at one of the largest Chinese Android app markets – Ndoo.
Read more for details.
Undoubtedly, the family of 4shared fans throughout the world covers a huge range of countries, cities and nationalities. Yet, it hasn't been till now, that the top Chinese soft markets officially distribute our applications, like the reputable Ndoo.
This, undoubtedly, expands the options for our users living in China to an incredible extent. They have now received a wonderful opprotunity to download and enjoy using upgraded 4shared Mobile Android directly on their smartphones and tablets not only from official 4shared page, but from Ndoo as well.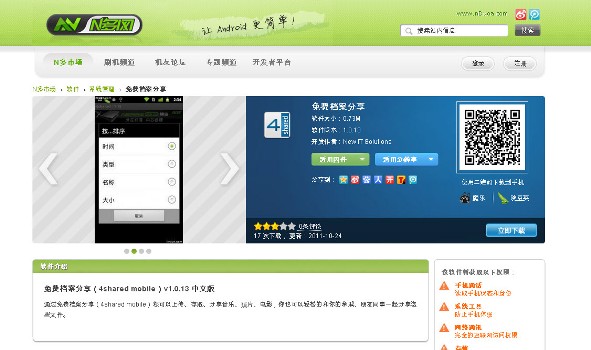 In particular, the currently distributed version of the app is 4shared Mobile Android v.1.0.13 that is offered in carefully created Chinese interface and enables you to:
1. Stream music files on your Android device;
2. Share links to different files directly from your 4shared account via e-mail.
3. Manage your files and folders at 4shared in a convenient and fast way.
Have you checked 4shared Mobile for Android v.1.0.13 yet? Then, download it right now!
4shared – No Borders, No Limits!
&nbsp
Like this post? Share it!