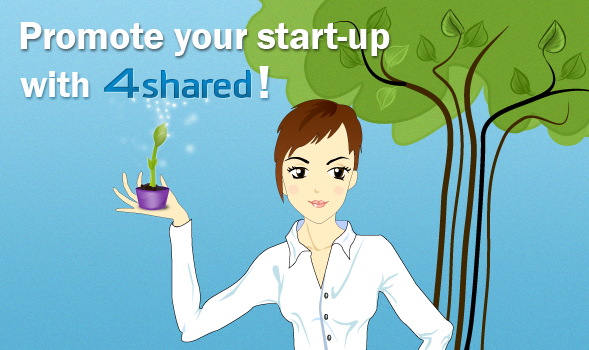 Dear Start-ups and Entrepreneurs,
The 4shared team will be visiting RIO on May 30 – June 1st and San Paulo June 4 – 6. During our visit we want to accomplish 2 things:
1. Meet with Brazil's most innovative start-ups and discuss possible investment opportunities.
2. Find relevant partners for 4shared and establish long lasting relationships.
You have until May 25th to send us your best ideas and presentations, e-mail to: startup@4shared.com.
Read more for the details.

We will carefully review all your entries and contact those of you who we want to meet with for further discussion.
To be eligible your entry has to include ALL of the following:
Name of your project/start-up.
Name(s) of the founder(s).
The day you prefer to meet (please note that we cannot guarantee that we will be able to meet at the time you requested, but we will do our best to accommodate your schedule).
Contact Info.
A presentation or deck about your project/start-up.
Why should we meet with you?
Good luck and we're looking forward to meeting you!
&nbsp
Like this post? Share it!