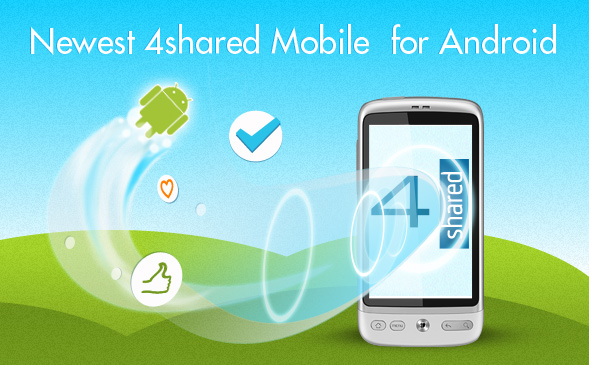 Hooray! 4shared has prepared one more exciting present for you, dear fans! The new, advanced 4shared Mobile for Android v.1.0.15 is already out!
Read more for details.
It's been quite a while since we've released the latest versions of 4shared Mobile for your Android smartphones and tablets. Can you guess why? Well, the reason is that we wanted this very 4shared Mobile for Android v.1.0.15 to be really modified and even more convenient in usage, if it's only possible.
In particular, we have upgraded and added a great number of the app features:
1. Direct Music streaming from 4shared search without a need to download a file in advance.
2. Greatly improved "Settings" window.
3. Auto-deletion of files when closing the app – OFF.
4. Added – icons for public folders.
5. Added – "Change Password" option in "Settings" window.
6. New files location – 4SHARED.COM folder on SD card.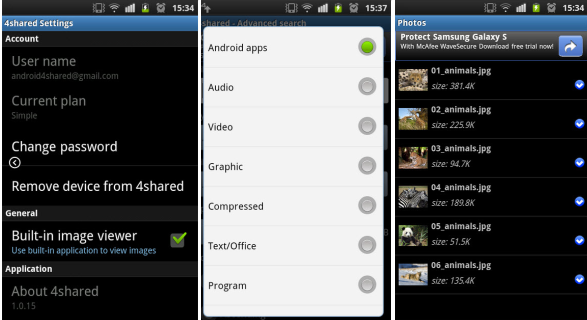 At the same time, the newest 4shared Mobile for Android v. 1.0.15 comprises the well-known beneficial options for its users:
1. Direct access to users' 4shared accounts.
2. User-friendly account file & folder management.
3. Beneficial file-sharing options.
Haven't checked 4shared Mobile for Android v. 1.0.15 yet? Download it right now and tell us, what you like about it most.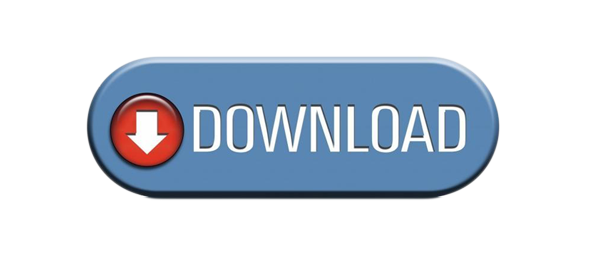 4shared: Innovations are Unstoppable!
&nbsp
Like this post? Share it!