The 4shared team is happy to inform you that the special #4shared10Anniversary contest is over and we should admit it has been a real blast!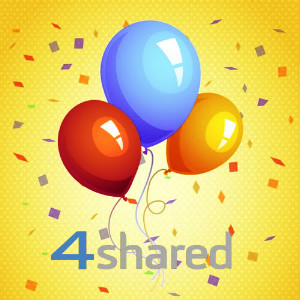 During the 10 days of contest, we have received an incredible amount of your feedback, and the total number of participants has exceeded 40 000 4shared users from all over the world.
Please give us a few more days to analyze your answers and choose the winners, who, as we've promised, will receive either a 1-year 4shared Premium membership or the Lifetime 4shared Premium!
We will announce the official #4shared10AnniversarySurvey results and the winners' names here at our blog on February 16 , 2015 and will also notify all winners personally via e-mail and in their 4shared accounts.
Meanwhile, check the newly-released 4shared for Windows Phone 1.1.1.0 in Windows Phone Store and share your impressions about it with us.
Stay tuned for 4shared updates!
&nbsp
Like this post? Share it!