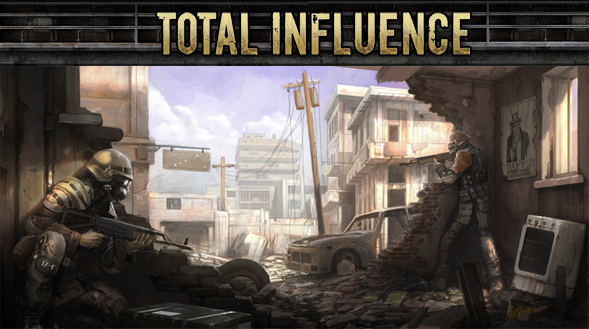 Have you ever faced the problem of doing something fun each time you download or upload things from the 4shared.com? If it is so, I'm happy to remind you about the Total Influence – an online game that was developed by our respective partners. It's free, role playing, tactical, postapocalyptic game in the vein of famous Fallout series that will bring you much of fun! Press "Continue reading" to find out the rest.

What is it all about?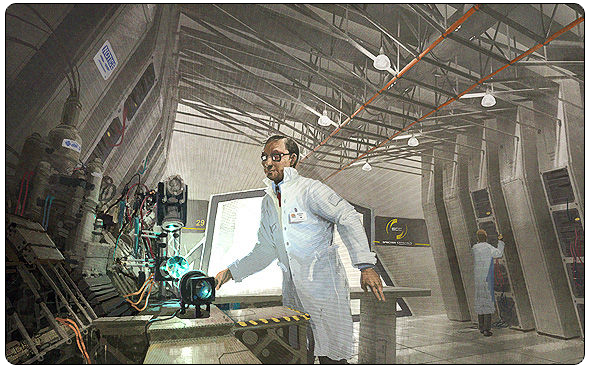 The game itself is set in the near future but it has some deep background however. The story begins with Philadelphia Experiment which took place in the alternative past of USA, 1943. The main goal of this project was to confirm Nicola Tesla's teleportation theory and put it to the practical use. And what do you know! The scientists have succeeded! Only 21 from 181 subjects survived! Yay! The project was continued and got the new code name – "Arizona". The key element of the new experiment was a gigantic generator which has unexpectedly opened a portal to another dimension. This is how it all began.
The first people entered the portal and others followed to explore and inhabit the new world as there were not found any visible traces of civilized forms of life. But then something terrible happened – the mastermind behind all of this, Nicola Tesla, has perished and soon after it became almost impossible to open the portal ever again. The project was abounded. So were the people, left alone in the other world.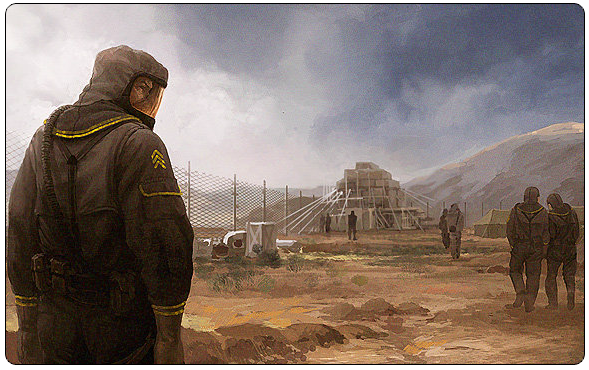 65 years after the secrecy classification has been removed and curious scientists of the new age gained an access to the mysterious "Arizona" project. Soon after the generator was recovered and all the secrets of the past were reviled. Scientists has discovered an interesting artifact from the another world that was brought to Earth in the days when Tesla was alive and kickin'. This thing appeared to be a source of unbelievably precious material previously not known to the mankind. Should I say more? A powerful corporation called "Spectra crystals" was formed, the portal became active again and anybody who was willing to become rich and wealthy was welcomed to travel to another dimension.
You're the mercenary and you have equal chances in this new world. Are you ready to conquer it? We shall see…
Total Influence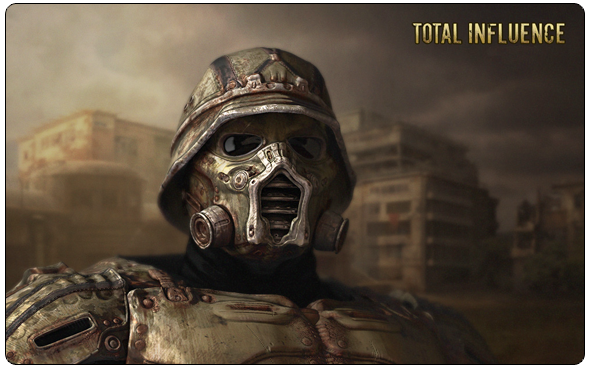 So, this game is all about tactics, where the player has control over 3 characters. Each character is capable of fighting with other characters which are being controlled by other players. You can equip your group, give them armors, weapons and other useful equipment which will help them to survive and prosper in this harsh world of tomorrow. You can fight other characters in the single player mode, or you can take all your mercenaries and arrange a group fight. All fights are in the turn based mode. If you've ever played Fallout games, Jagged Alliance or Heroes of Might & Magic, than you'll have a pretty good idea what is going on.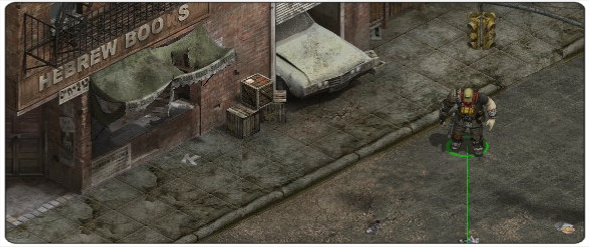 This is how it works: you search for a battle, the system analyzes your characters level and gives you a suitable opponent. Afterwards the battle map is being generated and the fight begins. Each player has a certain amount of action points which can be used to perform any action like moving, opening containers and doors, entering inventory etc. There's also a time limitation which grants that it won't take forever for your opponent or you to make a decision what to do next. The winner earns money ("cr", which stands for "crystals", I suppose) and other trophies which can be transformed in better equipment etc.
Features: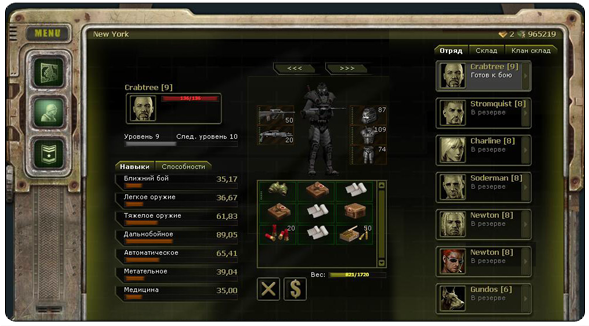 Besides the postapocalyptic rustiness of terrain and interface the world of Total Influence will greet you with following features:
• more than 20 different types of weapons including melee, guns and throwing ones;
• dozens of ammo types and other useful equipment;
• complete quests – gain goods and experience;
• almost 20 of different locations, including cities, military bases, training camps etc.;
• interaction with real players from all over the world;
• get achievements;
• get rank promotion for your mercenaries;
• pimp your skills;
• world map;
• choose a clan or create your own;
Get started:
1. download the client;
2. open the archive and launch Total Influence.exe. This will run a stylish menu that will load the game and the latest upgrades if available. You can read the fresh news from the developers during this process too;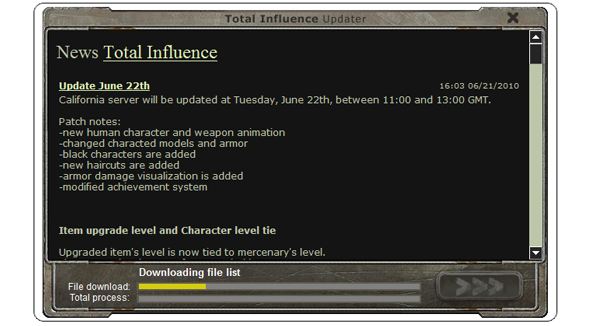 3. press the start button when it goes yellow:



4. wait for main menu and press "Registration" button: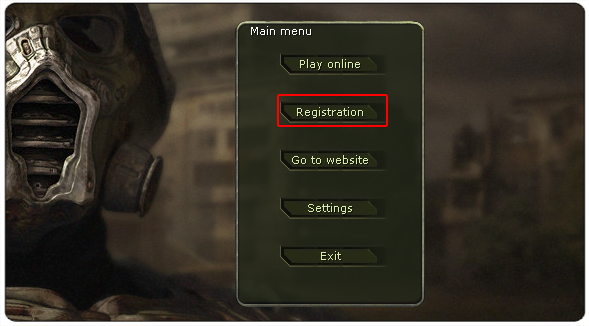 5. enter your account name, password (confirm it below), your e-mail, protection code, check the boxes and press "Register" button :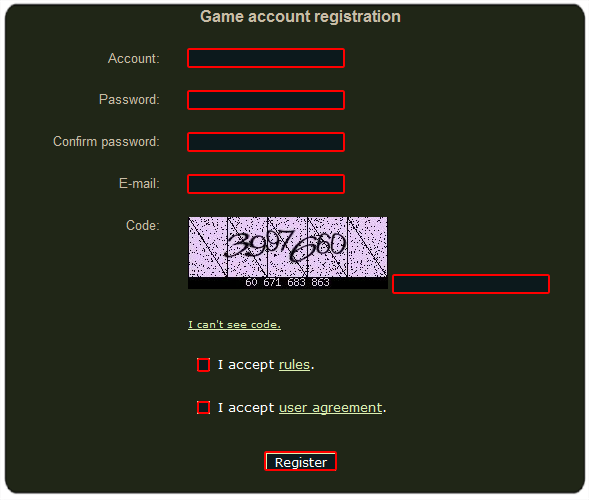 6. come back to the game menu, press "Play online", enter your Login (account name) and Password, press "Enter":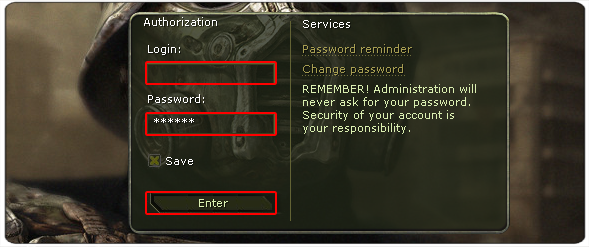 7. enjoy your game!
Have any questions?
Than visit TI forum and ask anything you want!
>>>Click here to download Total Influence<<<
&nbsp
Like this post? Share it!