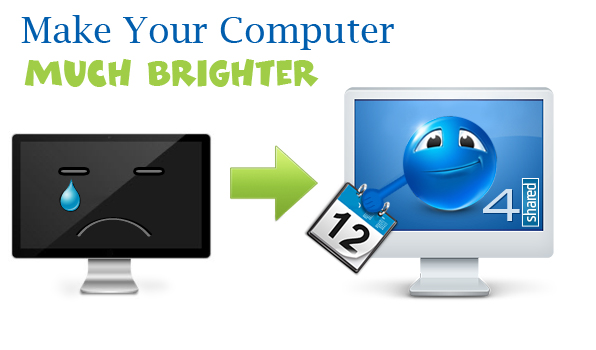 Have you got bored with the mundane look of your desktop? 4shared has prepared an exciting surprise for those, who are dying for freshing up their computers' digital image.
Read more for details.
How long have you been keeping the same old-known wallpaper on your desktop? A week, or even a month? From now on, you've got a wonderful opportunity to brighten it up with the exclusive 4shared calendar wallpaper.
Uniquely drawn by our creative designers, 4shared calendar wallpaper won't only give your computer's desktop a brand-new stylish look, but will also be helpful as a monthly calendar.
You no longer need to open any app to check what date it will be next week, or count days till the nearest holiday, or vacation. With 4shared calendar wallpaper it only takes a second to browse the calendar for the month, inserted into a colourful picture, carefully prepared by our talented team.
Let's have a look at one of our special heroes in the latest release of 4shared calendar wallpaper.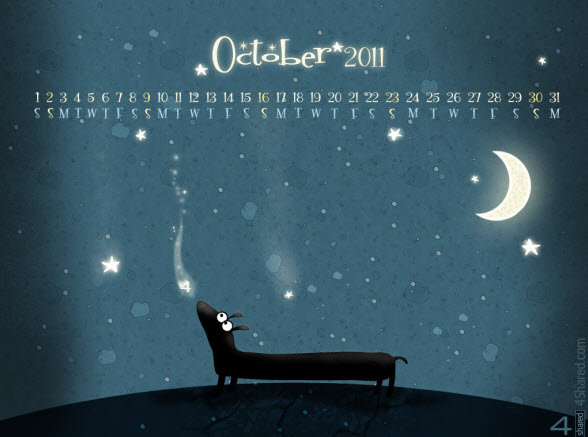 This is Jimmy, a dreamy puppy who's always watching the night sky and waiting for the next star to fall. The previous one has fallen right onto his head, so he doesn't actually remember how it looked like. So, now he's doing his best not to miss the next falling night star – the unique star of 4shared.
Do you like Jimmy and his life story? Download 4shared calendar for October, 2011 now and tell us, what your impressions are.
Do you have your own creative ideas for future months? Send your samples to pr@4shared.com and become the official author of the next 4shared calendar wallpaper slash the winner of beneficial 4shared Premium.
Say "No" to ordinary stuff– choose 4shared calendar wallpapers!
&nbsp
Like this post? Share it!