4shared Sync suggests one more rescue feature – folder downloading for free account users. Let's look how it works.

If you don't have a Premium account at 4shared, you can't download folders. If you want to have this kind of files on your computer, you can do that by downloading each its item. That's the rule! But every rule has an exception, especially with 4shared Sync.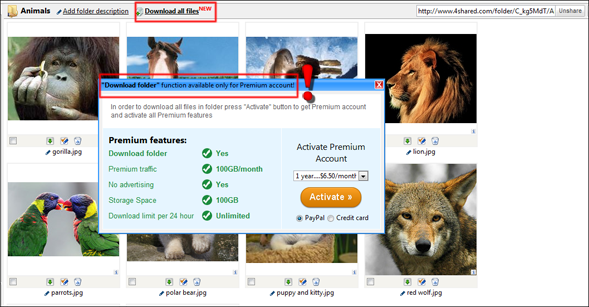 After installation of 4shared Sync, life goes easier. Now when you open any 4shared folder (which is not yours), you see the button "Add to my account".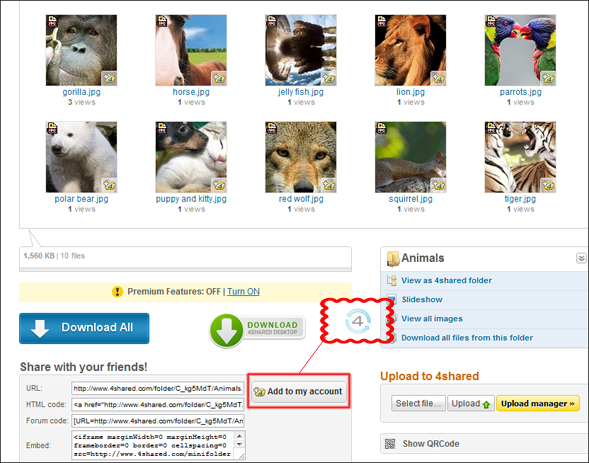 Just push the button and folder appears in your account's "My 4shared" folder.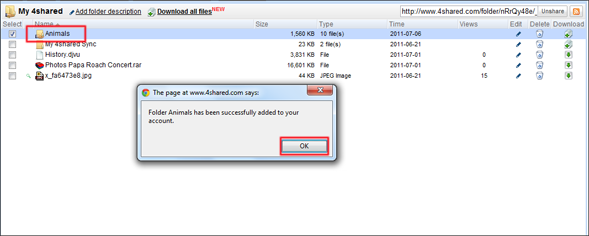 Don't forget to fill in the description. That will ease future file searching process! When everything is ready push "Done".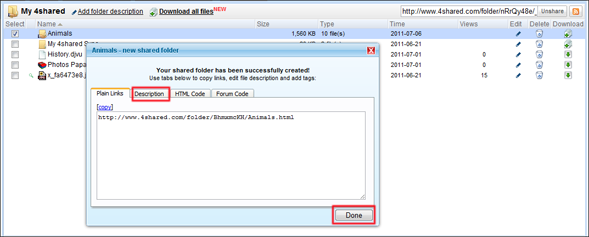 4shred Sync gives an opportunity to view your files offline. And now the trick! Give it some time, so that folder downloaded. Now you have the whole folder in your 4shared Sync folder which is on your computer even when it is offline.
Lucky you with 4shared Sync!
&nbsp
Like this post? Share it!