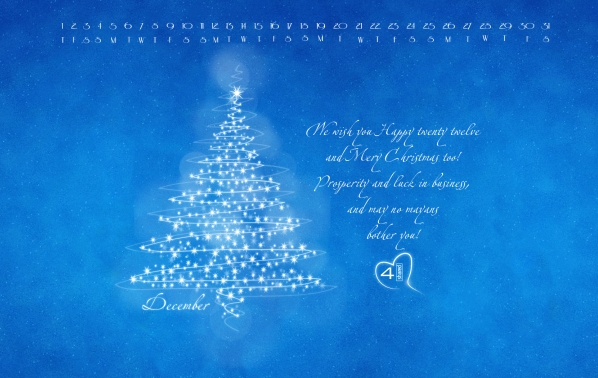 Meet one more exciting surprise from 4shared! We are unbelievably happy to present you with the Special Holiday Edition of 4shared December Calendar!
Read more for details.
With Christmas almost knocking at our doors, we at 4shared are especially glad to introduce you with the very Special Holiday Edition of 4shared Calendar for December, 2011! It will, surely, become the bright accessoire for the desktop for your computer, and, of course, a convenient way to count the days, left till the New Year as well!
This December Calendar has been created with the best wishes for all of 4shared fans around the world, and with the immense love for you, guys, coming from the bottom of our hearts!!!


We wish Your Christmas in 2011 to be the merriest one, and the New 2012 Year be even more prosperous, even happier and even wealthier for you!
"…And May No Mayans Bother You!"
Can't wait for the holidays to come? Download Holiday Edition of 4shared December Calendar now count days left with us!
Miracles Get Closer with 4shared!
&nbsp
Like this post? Share it!