We always try to make your 4shared experience better. One of the best ways to do so is to speedup the file browsing process itself. It's kinda hard to find something specific when you've got 32.000.000 of files, you know. This is why we have implemented a new display feature which allows users to list files in more convenient and compact way making browsing files at 4shared twice as fast than before! Continue reading to learn about this and other features.

So, each time you'll need to find something on 4shared, no matter what it is (pics, videos, music, docs or whatever), pay your attention to the new peace of interface which can be spotted near the "Search options" menu. It can accessed any time after you have visited the main 4shared page – just click on any of five tabs you see (Files, Video, Music, Photo, Books) or start searching for something right away!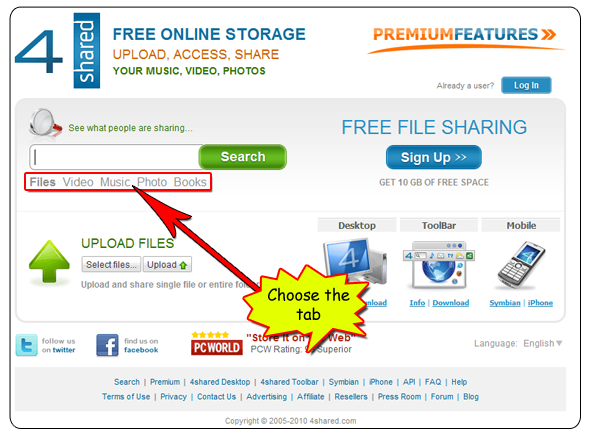 The next thing you see will be the results. What? Only 10 per page? Want some more? Than change the way of files being displayed and you'll double that number!



So, lets see the difference: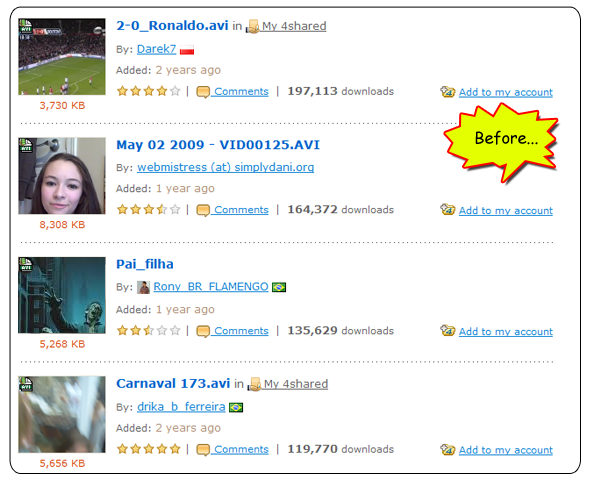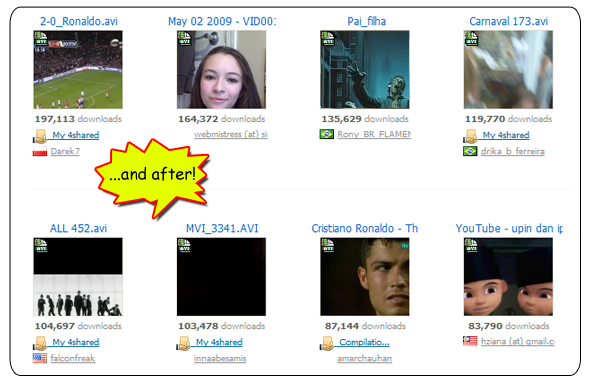 What else?
We have also made some updates to users 4shared online account as well! Don't miss the new button which will allow you to enter the files properties in a new, more convenient way!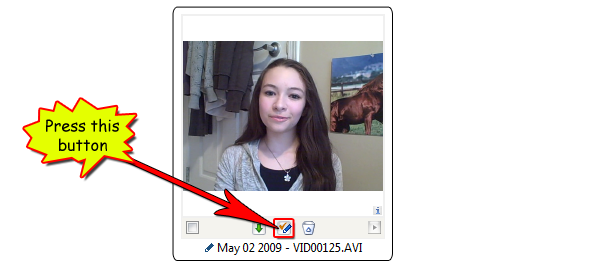 Editing files was never so easy and simple before! Enter title, tags, description, preview your file, share it via social web sites and do other stuff too!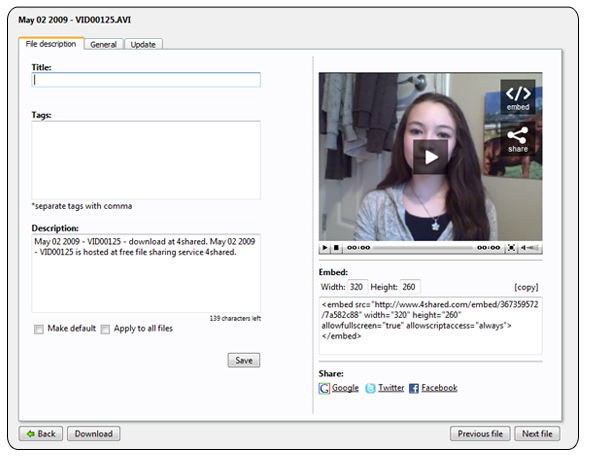 &nbsp
Like this post? Share it!