Search for any files directly from 4shared Desktop.  Start file downloading immediately with no waiting time.  There is no need to leave your 4shared Desktop application to perform search.
Download the latest version of 4shared desktop here:


4shared Desktop file search redirects you automatically to the search system,  so you can search files online.
Proceed to file search by pressing Search button in the left corner of the window: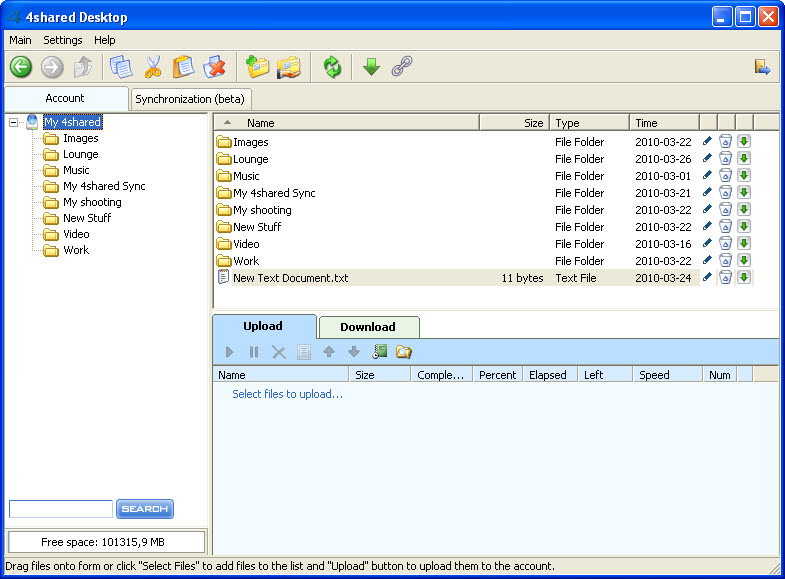 And after Search window pops up enter the name of file you'd like to download: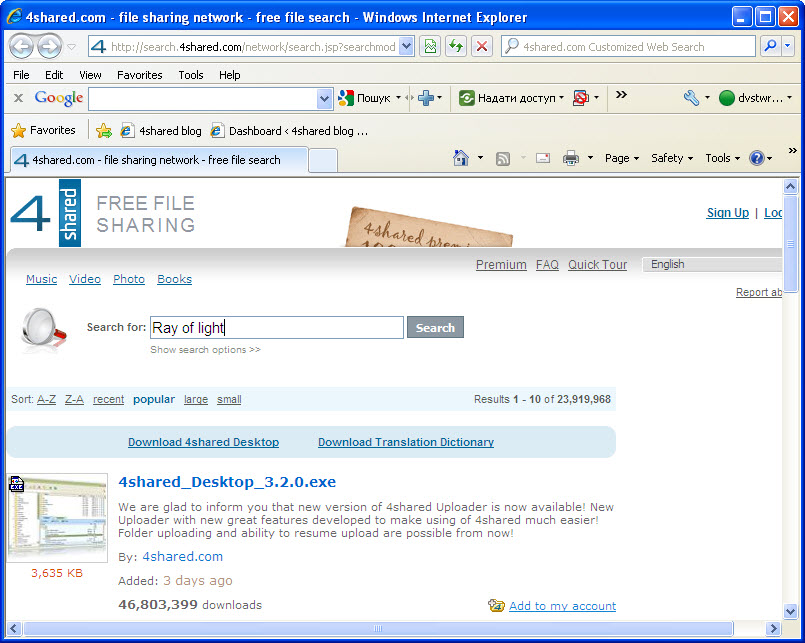 To make file search process easier and quicker use Advanced Search option and define the file type and the file size there.
Besides, in case you entered just a part of file title phrase the system shows all possible suggestions and combination.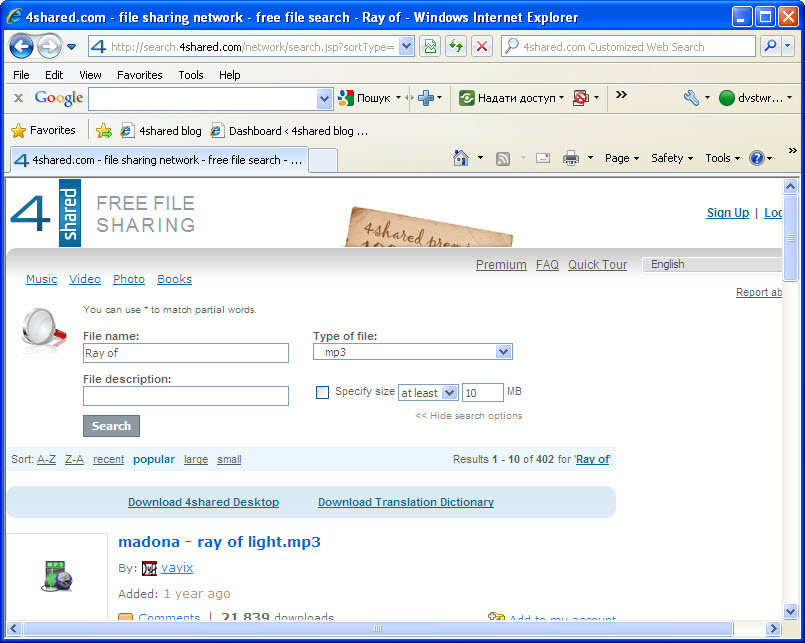 4shared Desktop file search is a a handy tool to find needed data.
Try search any files here
&nbsp
Like this post? Share it!