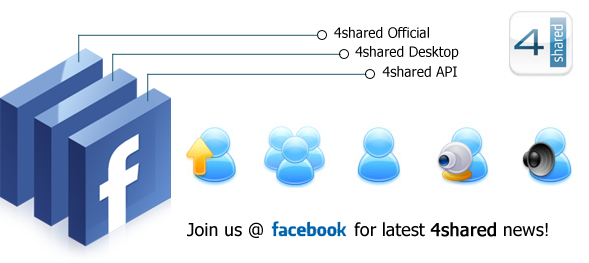 We have started several 4shared related accounts on Facebook recently including 4shared Official page, 4shared Desktop and 4shared API. Each one of them will provide you with the latest 4shared news, projects, awards, contests, giveaways etc. Read more for details.

4shared Official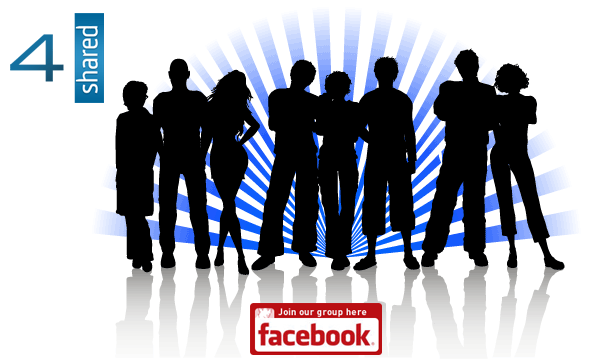 This is main 4shared account on Facebook. As you might know, 4shared has a good number of different applications for mobile phones (Symbian OS, BlackBerry, Android), computers and browsers, including 4shared Mobile, 4shared Desktop and 4shared Toolbar. On the official 4shared page at Facebook you'll be able to download the latest version of 4shared apps, follow the latest news etc.
---
4shared Desktop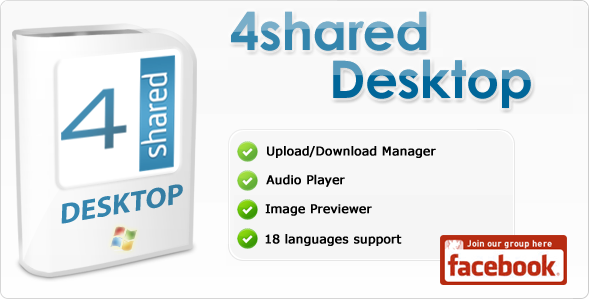 This page is dedicated to one of the most popular 4shared applications for Windows, Mac and Linux. Top 5 4shared Desktop features include:
1. convenient multiupload and download;
2. quick links to your files to share your data with your friends via e-mail, blogs and forums;
3. copy, paste, delete and cut multiple files within your 4shared account;
4. integrated music player and image previewer;
5. 18 languages support.
---
4shared API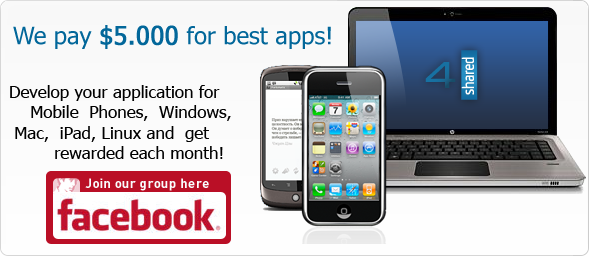 4shared API (Application Programming Interface) offers a simple set of tools that developers around the world can use to personalize experiences and build out the brand new applications. There are more than 100 elements that can be used for developing of your own apps for Mobile Phones (iPhone, Android, Symbian, Blackberry, Windows mobile), Windows, Mac, iPad, and Linux. The most popular ones include:
1. access web account
2. upload/download files
3. search files
4. create and delete folders
5. synchronize files and folders
&nbsp
Like this post? Share it!