15GB of free web space is a good reason to forget about deleting files. Get a free account at 4shared and store all your files at one place on the web.

4shared account – is your free hard drive on the web to store and operate with 15GB of data.
Benefits of 4shared use for data managing are undeniable:
Your information is stored in one place.
Data is protected from any violations.
Get an immediate access from anywhere.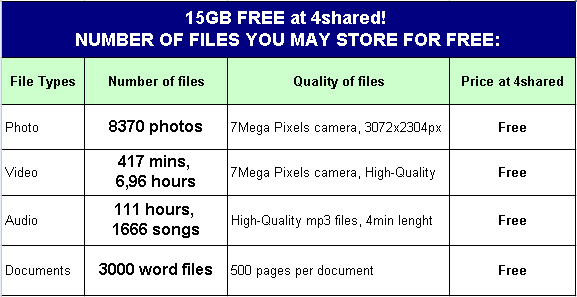 Get your own 4shared account and forget about deleting files.
&nbsp
Like this post? Share it!