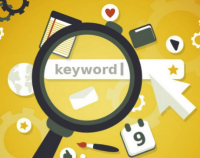 Tim 4shared senang untuk mempersembahkan tip dan trik bagaimana seseorang diuntungkan dari  hal-hal yang disebut dengan fitur 4shared  yang "tersembunyi". Saat ini kami ingin membuka beberapa opsi pencarian mutakhirpada situs web 4shared kami, kurang kentara seketika.
Menentukan pertanyaan-pertanyaan pada pencarian 4shared
Seperti yang anda ketahui, anda dapat dengan mudah mencari file-file di 4shared dengan memasukan pencarian kata kunci, atau mempersempit pencarian tentang file tertentu pada kategori tertentu, seperti foto, video, musik, dan lainnya.
Ada juga, banyak opsi pencarian mutakhir padi 4shared, yang akan membantu anda menemukan file-file yang anda cari lebih cepat dan lebih mudah.
Untuk mengaksesnya, anda hanya perlu untuk:
Klik "Selanjutnya" di bawah menu "opsi Pencarian".
Gunakan menu "Tipe file" untuk mencari tipe file tertentu
Centang opsi "Tentukan ukuran" dan menetapkan ukuran file min/max.

 Menyortir File-file pada hasil pencarian 4shared
Ini memungkinkan untuk menjadikan beberapa file ke hasil pencarian 4shared teratas menggunakan menu "Sortir dengan":
Lihat. Pilih "bulan Lalu" untuk mencari file, yang paling sering dilihat selama bulan lalu, terlebih dahulu.
Masukkan waktu. Klik "Terkini", jika anda ingin mencari file-file terkini yang dimasukkan terlebih dahulu.
Ukuran. Pilih "besar" untuk mencari file-file besar pada hasil pencarian teratas, atau "kecil" – untuk menampilkan file-file kecil terlebih dahulu.
Name. Clicking the "A-Z" enables sorting search results in the alphabetical order and clicking the "Z-A" – vice versa. Nama. Dengan mengklik "A-Z" aktifkan sortiran pencarian berdasarkan susunan abjad dan klik "Z-A" – dan seterusnya.

Tip! Anda juga dapat mencari beberapa file yang sama menggunakan label- kliklah label pada halaman file unduhan untuk menemukan file-file yang memiliki isi yang sama.
Alamilah Inovasi hanya di 4shared!
&nbsp
Like this post? Share it!