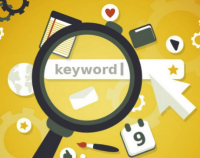 The 4shared team is happy to present another set of tips and tricks on how one can benefit from the so to speak "hidden"4shared features. This time we would like to unveil some of the advanced search options at 4shared website, less noticeable at glance.
Specify 4shared search queries
As you know, you can easily search for files at 4shared by entering the search keyword, or narrow your search for a certain file in certain categories, like photos, videos, music, etc.
Well, there's also a range of advanced search options at 4shared, which help you find the files you are looking for much faster and easier.
To access them, you only need to:
Click "More" under the "Search options" menu.
Use the "File type" menu to search for specific file types.
Tick the "Specify size" option and define min/max file size.

Sort files in 4shared search results
It is possible to bring particular files to the top of 4shared search results using the "Sort by" menu:
Views. Select "Last month" to browse files, most viewed during the last month, first.
Upload time. Click "Recent", if you wish to browse the recently uploaded files first.
Size.  Select "large" to browse large files at the top of search results, or "small" – to display small files first.
Name. Clicking the "A-Z" enables sorting search results in the alphabetical order and clicking the "Z-A" – vice versa.
Tip! You can also search for similar files using tags – just click the tag on the file download page to find files that include the same ones.

Experience innovation at 4shared!
&nbsp
Like this post? Share it!