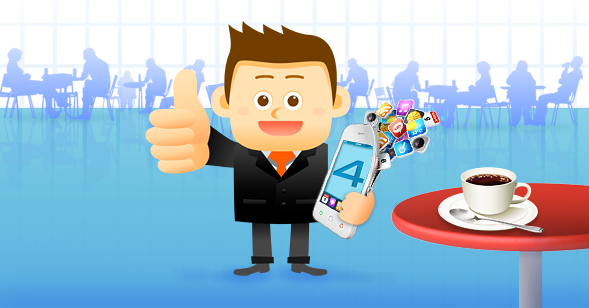 There's always a situation when you need to have all your files with you to hold an important meeting. But suddenly you realise your cat has played with your USB flash drive full of important data and now it's lost somewhere. No more worries about lost USB flash drives – after you upload all files to your 4shared account, you don't need to carry full-packed pockets of devices. The very simple solution is to take just one Android device and use
4shared Mobile Pro
instead.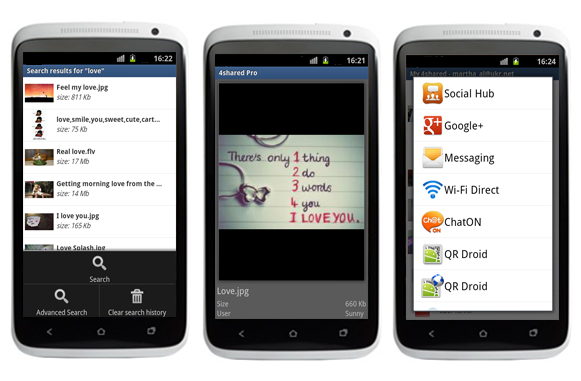 Check 4shared Mobile Pro top 5 hot features: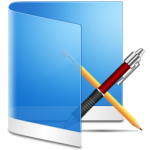 Managing your 4shared account
You can always manage your 4shared account via your Android device wherever you have an access to the Internet. It allows you to have all your files at hand anytime. It was created for our users to be useful and easy.

No Ads
Now you won't be diverted by ads, because there aren't any on the app. You can easily manage your files and be focused on your work.

15 GB storage for free
With 4shared Mobile Pro you're able to use 15GB storage space for free. Isn't it awesome? You can host more than 3000 music tracks and listen to them directly from your Android device. If you want to watch your friend's home videos, you can host up to 45 HD videos. Came back from vacation and want to show pics to your friends? Just upload more than 500 images to your 4shared account and share them with friends.

Instant sharing of files
Found some funny stuff like video with dog playing the piano? You can easily share it with friends – just select the file you've added to your account, press "share" and choose the way you'd like to do it: via Gmail, Skype, Google+, Messaging etc. Your friends will instantly receive the direct link to download the file on 4shared.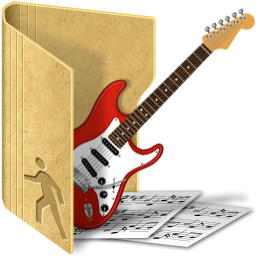 Access to millions of files
Waiting for your girlfriend, who's late, at a café for more than forever? Remember you have your Android device and 4shared Mobile Pro with you. Listening to your music or tracks of your friends hosted on 4shared, or watching videos will help you not to get bored. Moreover, you can play games or read books on the app. 4shared Mobile Pro has user-friendly search within massive 4shared database with an option to instantly add new files to your account. 4shared cares about your time!
&nbsp
Like this post? Share it!