With 4shared you can even make money online! Get your 20% of each purchase made from your blog or website.

All you need is to display the special link (text or banner) and make money from each purchase anybody makes following this link.
Payout starts from 50 $. Just check 'Affiliate' tab in your account settings to get those links and start right now.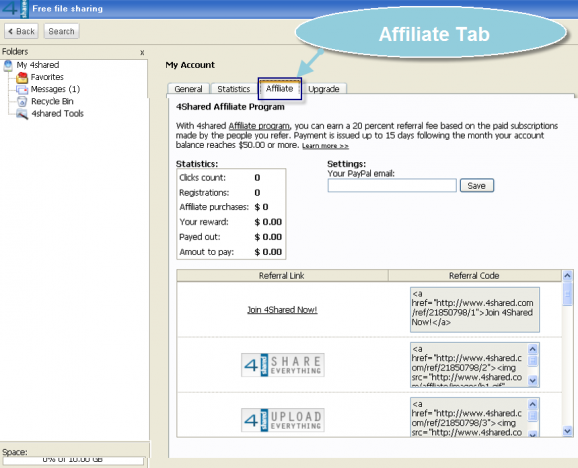 Don't miss the opportunity to earn some extra money by literally doing nothing just displaying the link.
Now you know that along with all advantages of free online data storage with 4shared you can also make money!
&nbsp
Like this post? Share it!