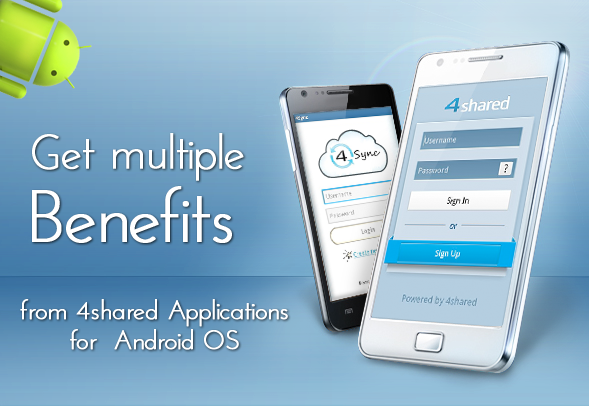 Impressive updates at 4shared! Now our Android users can enjoy twice as many advantages and features with 2 separate apps:4shared and 4Sync for Android.
Read on for more details.
At 4shared we always have an innovative approach and strive to make our products easy and fun to use. So we decided to go in 2 different directions in developing featured mobile applications for Android OS.
We now have 2 updated applications for Android: 4shared and 4Sync.
We apologize for any confusion this may have caused to our users.
Going forward, those of you who love your Android smartphones and tablets can enjoy using not only the convenient and stylish 4shared for Android app, which now has new design, but the incredible 4Sync for Android app too.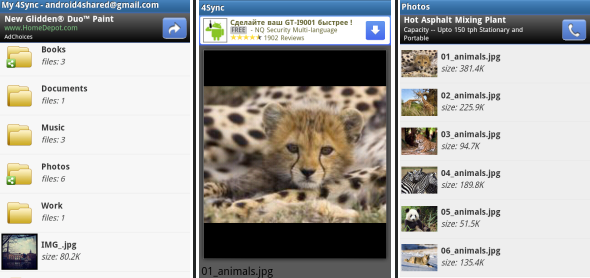 For your convenience, we made 4Sync for Android a separate application; it enables you to synchronize your files and stores them at a secure place for your further access and management. The only thing you need to do to start using 4Sync for Android is to install the app on your Android device and sign up for a 4Sync account.
If you are already using 4Sync, all you have to do is sign in with your account using your login/password credentials and enjoy 4Sync's wide range of the app features.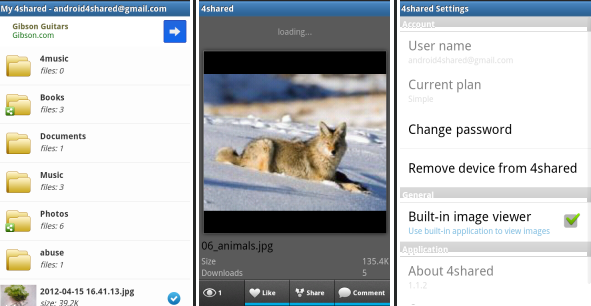 At the same time, 4shared for Android app is also an essential tool to have on your mobile device. 4shared for Android gives you access to a massive 4shared file database via an easy-to-use search function, you can also store and share any of your files with colleagues, friends and family. If you have a 4shared account, all you need to do is login. If not, the sign-up process will only take a couple simple steps and takes only a few minutes of your time.
Both 4shared and 4Sync for Android are 100% FREE – so go on and take advantage of both products!
Are you excited about the news? Download 4shared and 4Sync for Android right now and tell us what you think.
&nbsp
Like this post? Share it!