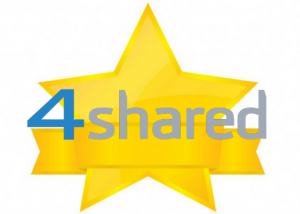 The 4shared team is happy to announce the winners' names of the 4shared 10th Anniversary Survey contest.
Random.org helped us to choose the winner of 4shared Lifetime Premium membership among users who suggested adding a social networking feature at 4shared.
The winner of 4shared Lifetime Premium membership is Eric S*** (e********o@gmail.com) who offered adding "a system of communication between users, with the option of adding friends, groups, following others, etc. like a social network.".
Random.org also helped us choose the winners of 1-Year 4shared Premium within different groups of suggestions, like search, account management and security, link sharing, mobile app improvements, browser extensions, etc. The winners are:
1) Abdelfattah K****** (k*****s@gmail.com) –  suggested adding "4shared as a search engine extension on browsers".
2) Gustavo L******(g**s@hotmail.com)  – suggested adding "the use of passwords to access the application from your smartphone to maintain the privacy of the content. "
3) Michel R***** (n**********e@hotmail.com) – suggested adding "the ability to in fact buy the elusive 'lifetime' subscription every once a year and let people obtain achievements by downloading and uploading, referring or even poking a staff member in the ribs and show their 'lifetime' achievements on profile pages."
4) Jordan M****** (b***************n@gmail.com) – suggested adding "the Request wall for members, where members can post the names of requested files that can be downloaded from 4shared."
5) Clain D**** (c*****u@gmail.com) – suggested adding "File/link expiry: a file that has a life span of specified date and gets auto deleted after that or the link gets deactivated after specified number of downloads,  but the file remains in the account. "
6) Milton A****** (m********2@yahoo.com) – suggested adding "Suggested searches when you're typing and incorrectly type something."
7) Billy B** (n************6@gmail.com) – suggested adding "an option to view other uploads from said user without needing to search their username. (Files that are made public of course.)"
8) John R.M.S****** (a***************l@gmail.com) – suggested adding "a filter option for file search by country and language".
9) Wellington S**** (w**************a@einstein.br) – suggested adding "an option to search by genre of music or even had the opportunity to search for files by more than one criterion at the time of search."
10) Andrea T** (a*********0@yahoo.com.sg) – suggested "the improvement of in-site media player with playlist, shuffle/repeat options, etc., and an option to customize our own playlists by adding only songs we have picked or downloaded, just like an all-rounded media player. "
All winners will receive personal messages from our PR team with instructions on how to activate their 4shared Premium membership via provided e-mails, associated with their 4shared accounts.
A bit more about amazing survey statistics:
1) The total number of 4shared users who have taken part in the #4shared10Anniversary Survey has exceeded 40 000 answers.
2) We have received a vast array of comments, regarding the features, which are already available, so stay tuned for updates in our Help section.
3) A wide range of suggestions covered the mobile app segment, so get ready for hot updates and fresh app releases soon.
We would like to thank everyone who have taken part in our Survey! We've prepared other exciting surprises for our users and fans, so continue tracking the hashtag #4shared10Anniversary to keep up with 4shared news and updates.
Happy 4shared 10th Anniversary!
&nbsp
Like this post? Share it!