If you are just a beginner and want to develop yourself and promote your doings, 4shared is the right place for that. It's so easy to share your photos, music, paintings and other stuff with 4shared. We have already written about artists, musicians and programmers and now we are happy to introduce a photographer who is ready to share her work with other 4shared users.

Olya Makar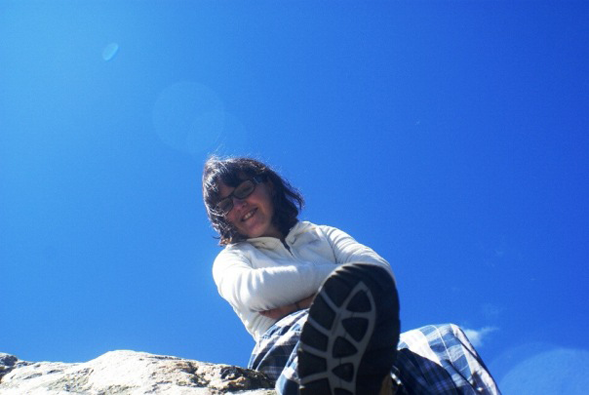 Olya is a traveller and photographer. She was born in Ukraine and lives there, but says that she's a citizen of the world. Photography is one of her hobbies, so from every trip she brings a pile of photos. She adores taking photos of her friends and simply people she meets somewhere, but her real passion is nature and landscapes.

---
How to promote your photography with 4shared?
Having a creative genius is amazing, but even the highest-paid contemporary artist Damien Hirst would not earn so much without good promotion. 4shared is an exact and FREE place to promote yourself if you are either a beginner or even recognized master. With 15 million daily visits you can share you novelties with your old fans and attract new ones.
Just look at these amazing advantages which are afforded to you by 4shared!
1. 15 GB of FREE space which can become hall of fame to your photos;
2. an opportunity to create your own customizable portfolio with the help of your account;
3. free viewers;
4. rating, user comments and statistics of the views;
5. further sharing via social media sites, blogs and forums without any additional trouble.
6. new friends and fans;
7. possible companions and partners!
Contact us and maybe our next post at the blog will be about you!
P.S. Details about the customization of your page could be found here.
&nbsp
Like this post? Share it!