Using 4shared web account to store, manage & share files you can have more. Yes, yes. There is one more cool thing you can do within your 4shared web account.
Don't miss the opportunity to promote your content & express yourself with your Public Profile on 4shared!

So, you've uploaded tons of pics, audios & videos and expect thousands of downloads.  Let the people find out more about their hero.  Your 4shared Public Profile can tell millions of people about you!
Each 4shared user can create his personal public profile to interact with other users a way better. 4shared Public Profile allows to view when the user joined 4shared, number of his files, folders & times of downloads.  You can even send the user personal messages and visit his website if he specified it!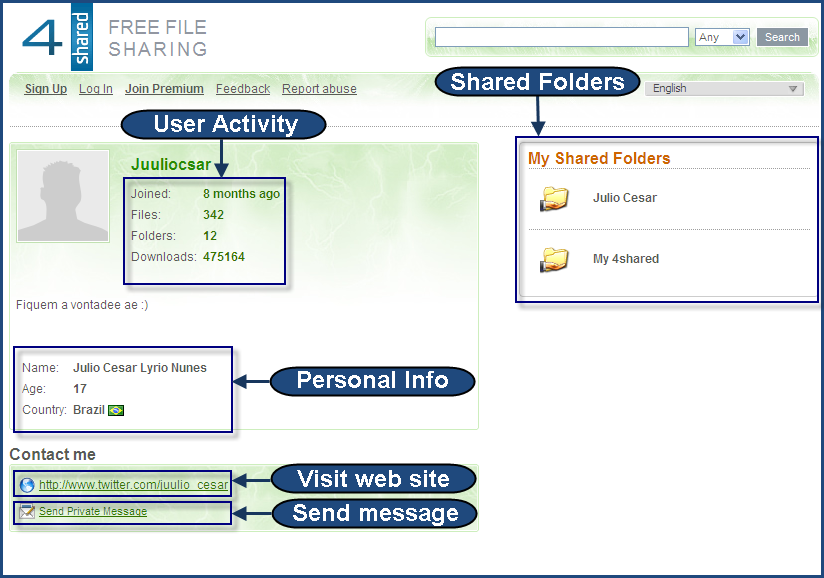 Want to get your own Public Profile? It's very simple. Go to "Settings" of your 4shared web account and select "Public Profile" tab.
This is it: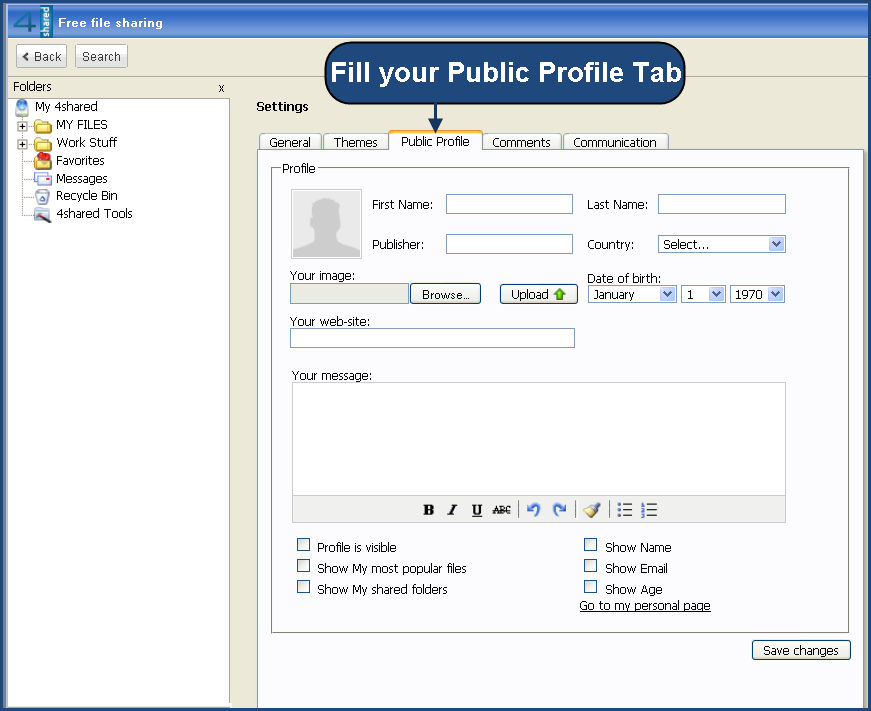 Fill this form and create your personal page, so other users can check out who has uploaded that cool stuff.
That's what you can do with your Public Profile tab: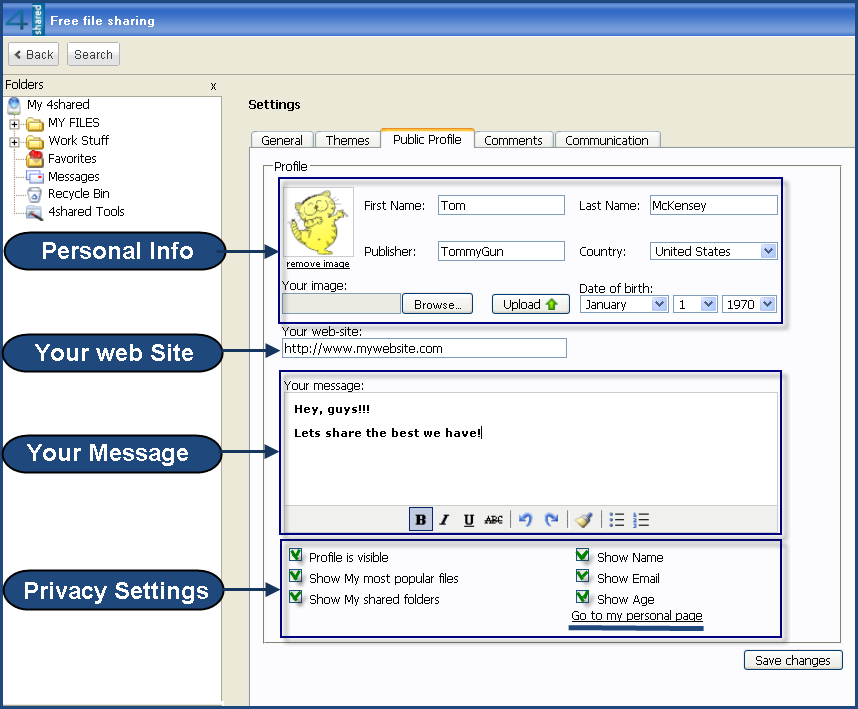 Personal Info
Upload the profile picture  and tell a bit about yourself.  Specify your name, age, country and e-mail address. Choose the nick name and type it in "Publisher" line.
Your Web Site:
Don't forget to specify your website to get new visitors & make new friends! Display the link to your personal website, blog, twitter or Facebook account or other Social Media.
Your Message:
Type the massage you want to display on your Public Profile page. You can write a compelling description of your Personal Page.
Privacy Settings:
Privacy settings allow you to select what information you want to display and what you'd like to hide.
You can display or hide your:
Name
Age
E-mail address
Shared folders
Most popular files
Now save all changes and it's done! Click "Go to my personal page" link: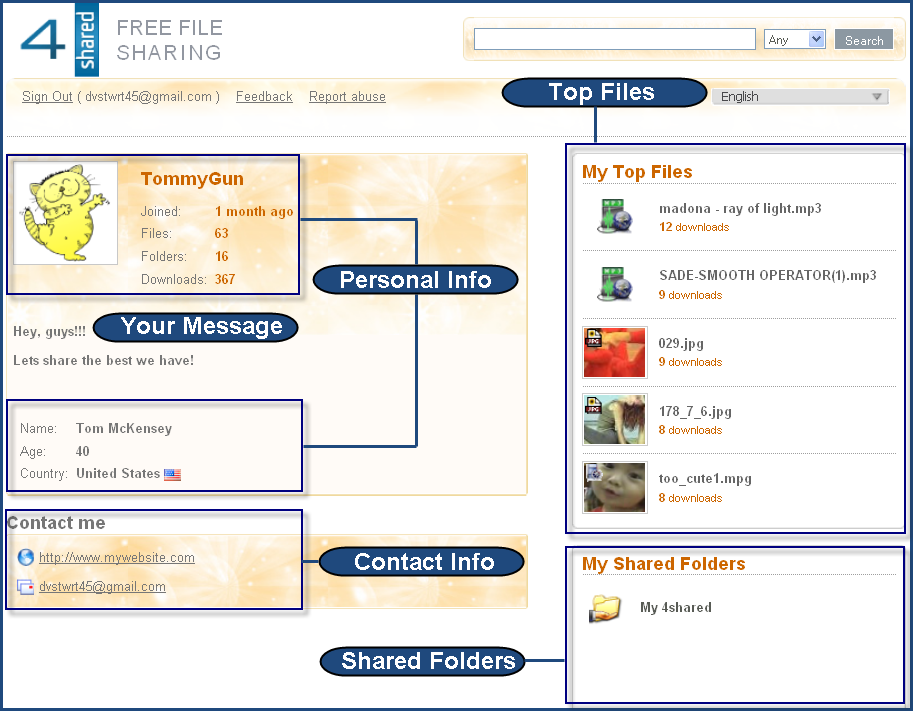 This is how the 4shared Public Profile looks like.
Create your own page and interact with 4shared users better.
Discover more possibilities to manage & share files with your Free 4shared web Account!
&nbsp
Like this post? Share it!