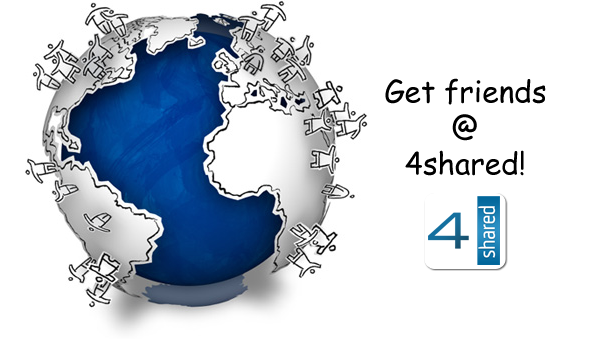 You'll never know what is going to happen next on 4shared but you can always expect it's going to be something completely new and useful! All of you had certainly used such social media services as Twitter & Facebook and are familiar with following certain people updates. Today we are happy to announce our new feature that allows to subscribe and follow updates of your favorite users on 4shared network too! Subscribe now & change your life forever!

Why subscribing?
How subscribing to someones 4shared account can be useful for you? That's really simple! There are millions of users who upload tons of stuff literally every day so you can always expect finding something interesting for yourself too! Choose those users whose updates suites you most and subscribe to their 4shared activity immediately!
Imagine that someone is uploading hilarious videos daily and you don't want to miss a thing. What are you going to do? Spend restless nights watching someones activity even if your time zone differs dramatically? Why bother when you can follow this user and check out his or her updates anytime you want? That's right!
Stay informed by retrieving the latest content from the users you are interested in. Read the subscribing manual to find out how easily you can stay in touch with your favorite posters and save your time!
Subscribing manual
1. the first thing you should do is login to your account from 4shared.com: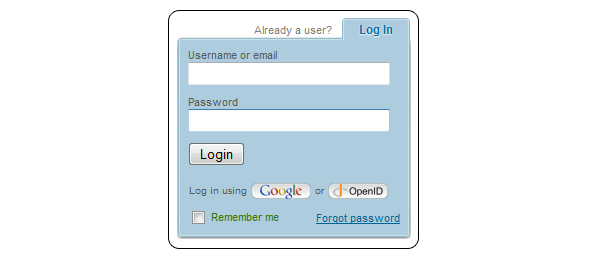 2. find any file of the user you want to follow:



3. press "Subscribe" button: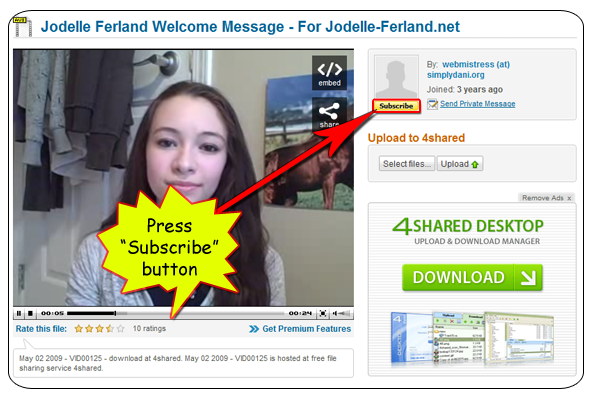 After you've completed these easy steps you can start enjoying the results!
1. enter your 4shared account via 4shared.com;
2. click on "Friends":


3. manage your friends and watch their stats: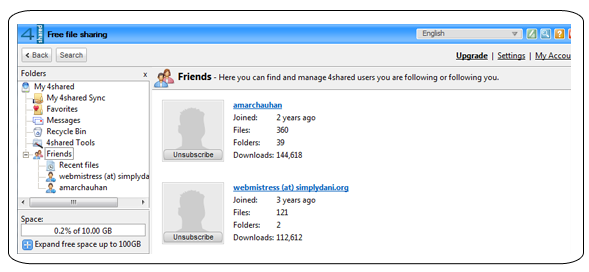 4. check out all the recent files from your friends by clicking "Recent files":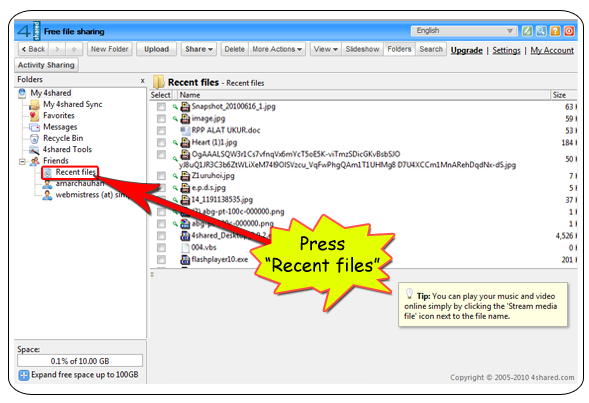 5. watch all other files by clicking their names: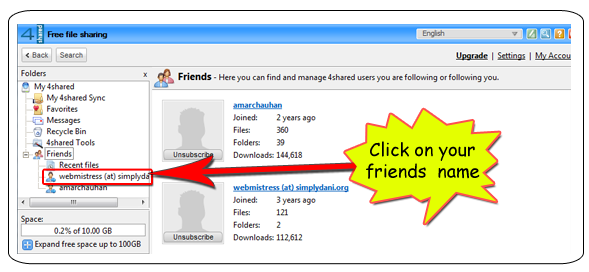 In case you want to stop following a particular user you should:
1. press "Unsubscribe" button during browsing your "Friends" manage page: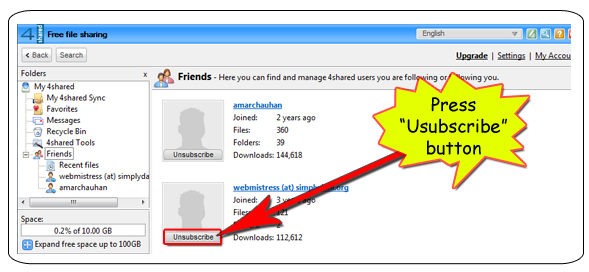 2. press "Unsubscribe" button during browsing a particular users profile: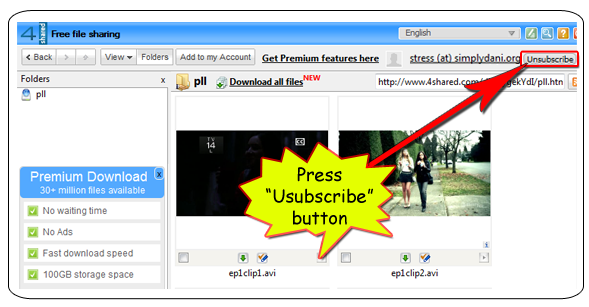 3. or press "Unsubscribe" button on any file page which was created by the particular user: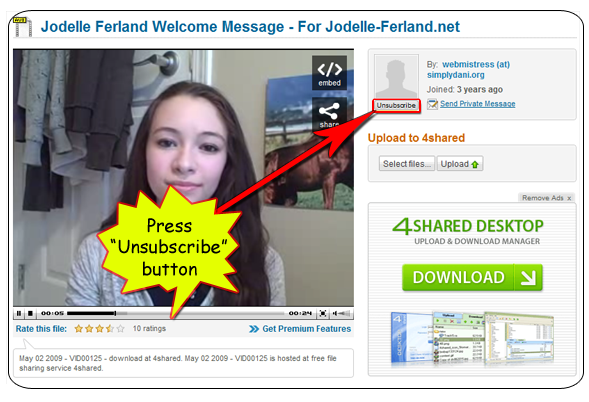 Login to your 4shared account and go social right now!
Stay in touch with 4shared for more updates which will open new social opportunities to you and your friends.
&nbsp
Like this post? Share it!